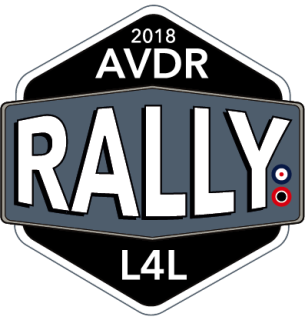 26 juni 2018
Doe mee aan de AVDR voor L4L Rally!
Ronkende en pruttelende motoren. Brullende en puffende uitlaten. Een hippe Eend, Fiatje 500 of een gestroomlijnde bolide met blinkend chroom. Het maakt niet uit waarin je rijdt – nou ja, het oog wil ook wat – het gaat primair om het goede doel: Lawyers for Lawyers. Op 6 oktober is het zo ver: de Rally van de Academie voor de Rechtspraktijk ten bate van L4L! Ook u kunt meedoen, reserveer snel een startplek!
De rally is een mooie en vermakelijke tocht van meer dan 100 kilometer door het midden van Nederland. De editie 2018 begint en finisht bij Kasteel Waardenburg. Het kasteel met de Faust-legende, in de Betuwe. Na afloop van de rally en prijsuitreiking is er voor iedereen een borrel en BBQ. Dit jaar zal aan de winnaars de Magna Charta Cup uitgereikt worden – een sterling zilveren Throphy. Een wisseltrofee. In deze trofee komen de namen van de winnaars. Deze speciale Cup krijgt een mooie plek in het kasteel.
De 'AVDR voor L4L Rally'  stond voorheen bekend als de Mr. Rally. De organisatie is dit jaar overgenomen door de Academie voor de Rechtspraktijk. De opbrengsten van de rally gaan naar Lawyers for Lawyers, waarvoor we uiteraard zeer erkentelijk zijn. Met de opbrengsten van de Rally steunen we advocaten in het buitenland die worden bedreigd, gehinderd of zelfs zijn vastgezet vanwege hun werk.
Het opgehaalde sponsorbedrag zetten wij onder meer in om onze steun aan advocaten in Turkije voort te zetten. We vragen dit jaar verder speciaal aandacht voor onze collega's in Colombia. Deze zomer nemen we voor de dece keer deel aan een fact finding missie in dat land. Ondanks de wapenstilstand nemen de bedreigingen aan het adres van advocaten die opkomen voor de mensenrechten nog steeds toe.
De AVDR voor L4L Rally is hét jaarlijkse auto-evenement voor juristen. Bijrijders hoeven geen jurist te zijn. Inschrijving is mogelijk met elk type en soort auto, mits toegelaten door de RDW. Klik hier voor de voorwaarden en het inschrijfformulier.
Wij zien u graag op 6 oktober bij Kasteel Waardenburg!
Etienne van Bladel, directeur van de AVDR, interviewde Lawyers for Lawyers' directeur Judith Lichtenberg. Bekijk de video hier: