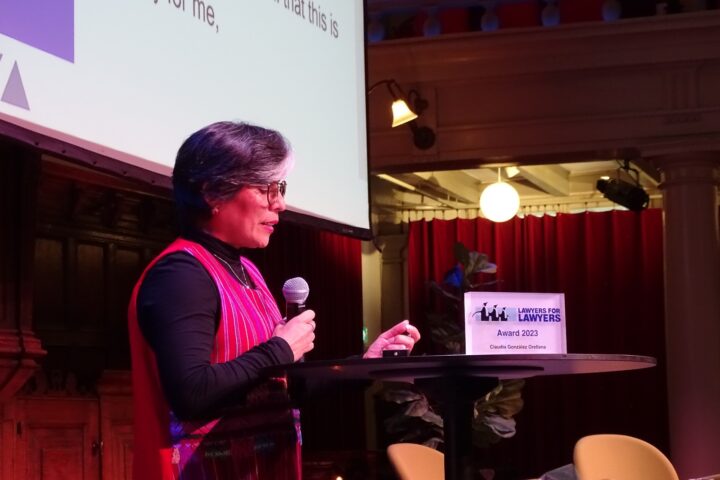 31 augustus 2023
Arrest of Guatemalan lawyer Claudia González Orellana
On the morning of 28 August 2023, lawyer Claudia González and laureate of the Lawyers for Lawyers Award 2023 was arrested, charged with the crime of abuse of authority. The arrest took place following a search of her home ordered by the Public Prosecutor's Office, as part of the alleged investigation proceedings against her. However, prior to her arrest, Claudia repeatedly went to the prosecutor's office to request information about possible proceedings against her, without result.
Claudia González Orellana was a representative of the International Commission Against Impunity in Guatemala (CICIG). In recognition of her work and dedication, she received the Lawyers for Lawyers award in 2023.
We are closely monitoring the case.