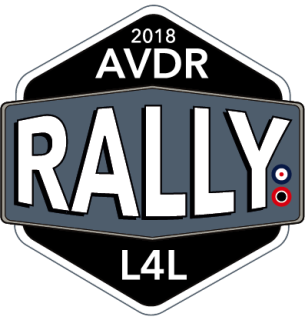 23 oktober 2018
AvdR voor L4L Rally groot succes!
Ronkende en pruttelende motoren. Brullende en puffende uitlaten. Een hippe Eend, Fiatje 500 of een gestroomlijnde bolide met blinkend chroom. Het maakt niet uit waarin je rijdt – het ging bij de AvdR voor L4L Rally primair om het goede doel. En natuurlijk om de gezelligheid. De rally bracht welkome opbrengsten in het laatje voor Lawyers for Lawyers.
Zaterdag 6 oktober: een prachtig zonnige dag. Ruim dertig equipes verschenen bij kasteel Waardenburg, de start en tevens de finish voor de AvdR voor L4L Rally. De meeste deelnemers zijn advocaten, maar er zat ook een aantal bedrijfsjuristen achter het stuur.
De rally werd een mooie en vermakelijke tocht van meer dan 100 kilometer door het midden van Nederland. De old- en newtimers haalden allemaal zonder noodzakelijke pitsstop de eindstreep. Aan de winnaars werd de Magna Charta Cup uitgereikt – een sterling zilveren Throphy. In deze trofee komen de namen van de winnaars, waarna hij een mooie plek in Kasteel Waardenburg krijgt.
Dankzij de Academie voor de Rechtspraktijk (AvdR) gaat de gehele netto opbrengst van de AvdR voor L4L Rally naar Lawyers for Lawyers, waarvoor wij uiteraard zeer erkentelijk  zijn.
Met de opbrengst van de Rally steunen we advocaten in het buitenland die worden bedreigd, tegengewerkt of zijn vastgezet vanwege hun werk. Wij gebruiken de opbrengst van de Rally in 2018 voor het monitoren van rechtszaken tegen vervolgde advocaten in Turkije, het campagne voeren voor advocaten die in de gevangenis zitten, en het onder de aandacht brengen van het rapport van een internationale onderzoeksmissie naar Colombia waaraan L4L deelnam en waarin we pleiten voor betere bescherming van collega-advoaten in Colombia die gevaar lopen.  
En er is meer goed nieuws: ook in 2019 zal de AvdR een rally organiseren ten bate van Lawyers for Lawyers! De AvdR voor L4L Rallyis hét jaarlijkse auto-evenement voor juristen, dus wees erbij! Bijrijders hoeven geen jurist te zijn. Inschrijving is mogelijk met elk type en soort auto, mits toegelaten door de RDW. Klik hier voor meer informatie.
Lawyers for Lawyers dankt de organisatie en deelnemers van de AvdR voor L4L Rally hartelijk voor hun inzet en natuurlijk ook voor de mooie opbrengst!