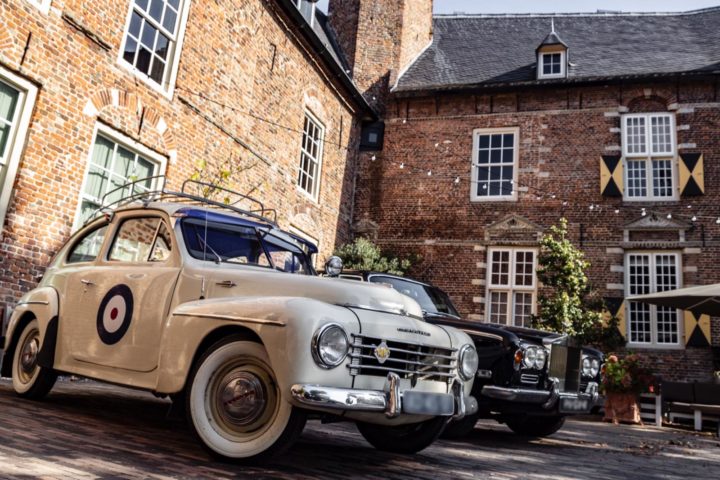 26 april 2019
AvdR voor L4L Rally op 7 september

Kruip achter het stuur voor bedreigde collega's
Tekst: L4L/Johan van Uffelen
Je maakt er geen vuile handen mee. Want daar zit je als advocaat natuurlijk niet op te wachten. Je doet er wél interessante, informele contacten mee op. En, het belangrijkste, je betuigt steun aan collega's die in het nauw zitten. Doe mee met de jaarlijkse autorally van de Academie voor de Rechtspraktijk ten bate van Lawyers for Lawyers op 7 september 2019.
Het maakt niet uit waarin je je voortbeweegt. Als het maar vier wielen heeft, zich zelfstandig voortbeweegt en op de openbare weg is toegestaan door de RDW.
Dus die dof geworden Simca 1000 uit je studietijd is net zo welkom als de later in je carrière aangeschafte blinkende Jaguar E-Type.
Poenerig of patserig, koekblik of P.C.Hooft-SUV… ieder voertuig kan op 7 september 2019 meerijden in de AvdR voor L4L Rally, georganiseerd door de Academie voor de Rechtspraktijk. Overigens is rally een groot woord, want snelheid is beslist niet het hoofddoel van het evenement. Het is gewoon een supermooie en gezellige toertocht van ongeveer 100 kilometer door het midden van het land. Na afloop is er voor iedere (bij)rijder een bbq.
De opbrengst komt geheel ten goede aan het werk van Lawyers for Laywers,de onafhankelijke stichting die opkomt voor advocaten die worden bedreigd, tegengewerkt in hun beroepsuitoefening of zelfs zijn vastgezet, waar ook ter wereld. Klik hier voor de voorwaarden en het inschrijfformulier.