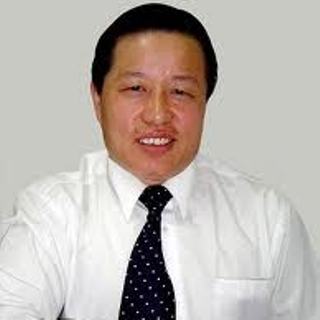 8 augustus 2014
Gao Zhisheng vrijgelaten uit de gevangenis
Chinese mensenrechtenadvocaat, Gao Zhisheng, wiens geheime detentie en vermoedelijke marteling door de autoriteiten geleid heeft tot internationale ophef, is vrijgelaten nadat hij de opgelegde celstraf van drie jaar heeft uitgezeten. Zhisheng, die China's meest kwetsbare personen zoals christenen en kolenmijnwerkers verdedigde, heeft de afgelopen drie jaar grotendeels in eenzame opsluiting doorgebracht.
De politieke rechten van Zhisheng zijn opgeschort voor een jaar, in lijn met het Chinese strafrecht en zijn originele straf. Dit betekent dat hij onderworpen zal blijven aan strenge monitoring, verslag moet leggen aan de politie, dat hij niet kan reizen buiten Urumqi (waar hij geregistreerd staat) zonder hun toestemming en mag niet "binnen of buiten de [Chinese] grenzen, uitgeven, publiceren of distribueren van commentaren, literatuur, of audio of visuele producten, die schadelijk zijn voor de eer of belangen van de natie of op andere wijze de maatschappij kunnen schaden." Mocht hij verweten worden in strijd met deze regels te handelen, dan kan hij onderworpen worden aan verdere bestraffing of zelfs strafrechtelijk onderzoek.
Volgens een naast familielid van Zhisheng is zijn gezondheid "vrij goed." Zijn vrouw Geng He, zitten zowel zijn onder- als zijn boventanden los, wat haar doet vermoeden dat hij gemarteld of op andere wijze mishandeld is in de gevangenis.
Zhisheng is veroordeeld voor "ondermijning van de staatsmacht" in 2006 en werd veroordeeld tot een voorwaardelijke gevangenisstraf van drie jaar. Hij werd onmiddellijk onder huisarrest geplaatst met een proeftijd van vijf jaar.
In 2009 werd hij gevangen gezet door Chinese veiligheid beambten en in het geheim meer dan een jaar vastgehouden, zonder dat zijn familie op de hoogte werd gebracht van zijn locatie. In maart 2010 is hij een maand thuis geweest, om vervolgens weer te verdwijnen. Staatsmedia vermeldde in 2011 dat hij voor drie jaar naar de gevangenis was gestuurd nadat hij volgens de rechtbank in Peking de voorwaarden voor zijn proeftijd had overtreden. Deze uitspraak is bekritiseerd door de Verenigde Naties, de Verenigde Staten en de Europese Unie, die ook herhaaldelijk om Shishengs vrijlating vroegen, evenals mensenrechtenorganisaties zoals Amnesty International en Lawyers for Lawyers.