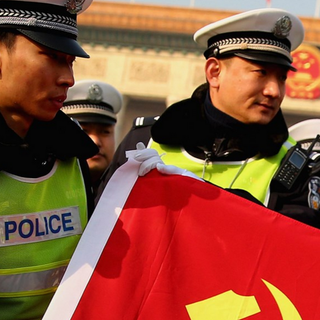 1 oktober 2015
Update recente arrestatiegolf advocaten
Volgens Amnesty International zijn, per 22 september, een totaal van 245 advocaten en activisten doelwit van de massale landelijke campagne sinds deze aanving op 9 juli 2015. Dertig van hen zijn nog vermist of worden vastgehouden.
Amnesty meldt dat nog vier advocaten in voorarrest zitten: Zhou Shifeng, Huang Liqun, Li Heping and Xie Yanyi. Nog eens acht advocaten zijn onder huisarrest geplaatst: Sui Muqing, Xie Yang, Xie Yuandong, Wang Yu, Bao Longjun, Chen Taihe, Wang Quanzhang and Li Chunfu. Daarnaast wordt advocaat Lu Shuyun vermist.
Behalve deze advocaten zitten nog acht activisten, academici en ondersteunend personeel van advocatenkantoren in voorarrest, nog eens zeven zijn onder huisarrest geplaatst en twee worden vermist.
In een recent rapport over de situatie roept Lawyers' Rights Watch Canada de VN Special Rapporteurs en Working Groups om deze advocaten en activisten te ondersteunen. Afgelopen week onderstreepte L4L, samen met LRWC en het Asian Legal Resource Center, deze oproep door middel van een oral statement voor de Mensenrechtenraad.