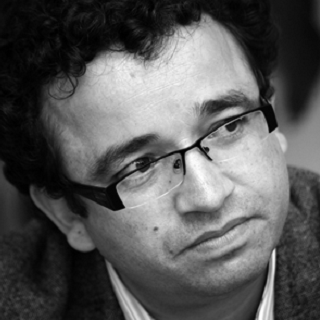 1 mei 2015
Lawyers for Lawyers Award gaat naar Jorge Molano!
Jorge Molano, een Colombiaanse mensenrechtenadvocaat en lid van DHColombia, zal de Lawyers for Lawyers Award 2015 op 29 mei in ontvangst nemen. De jury heeft zich bij haar keuze voor Molano laten leiden door zijn "immense personal courage and stamina" en "to draw attention to the largely overlooked dire human rights situation in Colombia".
Mensenrechtenadvocaten uit de hele wereld waren genomineerd voor de Lawyers for Lawyers Award. Een deskundige jury koos uiteindelijk voor Molano. Khalil Maatouk uit Syrië en Pu Zhiqiang uit China werden door de jury aangewezen als tweede en derde.
Klik hier voor de officiële persverklaring.
Jorge Molano zal de Award in ontvangst nemen op 29 mei 2015, tijdens een seminar met de titel 'Lawyers are not their clients'. Dit seminar wordt ook georganiseerd om het 25-jarig bestaan van de UN Basic Principles on the Role of Lawyers te vieren. Het vindt plaats bij NautaDutilh in Amsterdam. Naast Jorge Molano zullen er gastsprekers zijn uit Turkije, de Russische Federatie en Nederland.
U bent allen van harte uitgenodigd om dit event bij te wonen. Klik hier om u te registreren! Wij adviseren 2 punten voor de permanente opleiding. Lees meer.