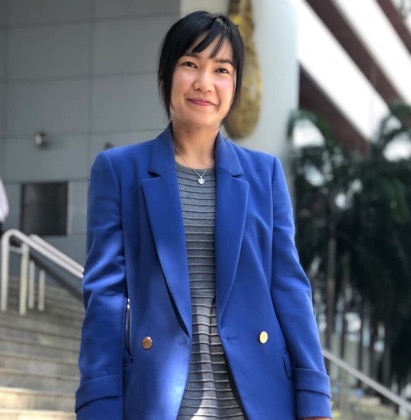 29 september 2021
Concerns about criminal investigation into Thai lawyer Waraporn Utairangsee
Lawyers for Lawyers is concerned about criminal proceedings that have been initiated against Thai lawyer Waraporn Utairangsee for actions undertaken in her capacity as legal representative of the ethnic Karen minority group.
Waraporn Utairangsee is a lawyer active in Thailand for the Human Rights Lawyers Association, who is currently representing the ethnic Karen minority group. According to our information, criminal proceedings have been initiated against her based on an accusation of giving false information on a criminal offence. Ms. Waraporn was reported to the police by Mr. Chaiwait Limlikhitaksorn, the former Chief of the Kaeng Krachan National Park on 27 July 2021. Ms. Waraporn reported a criminal case against Mr. Chaiwat for burning ethnic Karen villages and forcible eviction of the villagers this village in Kaeng Krachan National Park during 5 to 9 May 2011. Mr. Chaiwat disputes this course of events and has therefore accused Ms. Waraporn and her client, spiritual leader Mr. Ko-I Mimi of the Karen ethnic group of providing false information about a criminal event. According to reports received by Lawyers for Lawyers, the Supreme Administrative Court ruled on 6 October 2016 that the actions of the Kaeng Krachan National Park's officers, led by Mr. Chaiwat, between 5 to 9 May 2011, were unlawful.
According to the United Nations Basic Principles on the Role of Lawyers, Ms. Waraporn should be able to defend her clients, the ethnic Karen minority group, without being criminally prosecuted for actions and statements made within her capacity as a lawyer, such as reporting a criminal charge against the unlawful behaviour of Mr. Chaiwat. Lawyers for Lawyers emphasizes that lawyers in Thailand should be able to carry out their legitimate professional rights and duties without fear of reprisals and free of all restrictions including judicial harassment.
Lawyers for Lawyers will continue to monitor Ms. Waraporn's case.