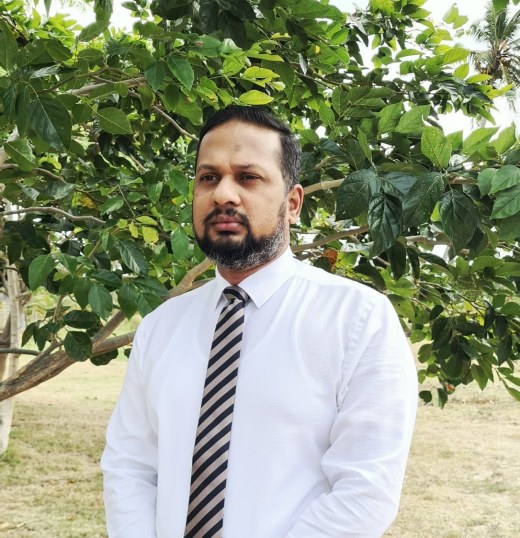 3 november 2022
Concerns about the ongoing trial of Sri Lankan human rights lawyer Hejaaz Hizbullah
The trial of Mr. Hizbullah, a minority rights advocate and legal counsel for many Muslim victims of human rights violations, started on 28 January 2022 at the Puttalam High Court and has been postponed four times since February 2022 due to non-appearance of the prosecution and its failure to produce credible evidence. Lawyers for Lawyers has sent a letter to the Sri Lankan authorities to express concerns about the trial of Hejaaz Hizbullah, urging them to drop Mr. Hizbullah's charges and end his trial.
The case against Sri Lankan human rights lawyer Hejaaz Hizbullah has been ongoing since 14 April 2020. On that date, he was arrested by the Criminal Investigation Department (CID) under the Prevention of Terrorism Act (PTA). No reasons for the arrest were provided to Mr. Hizbullah or his family at the time of the arrest. On 3 March 2021, Mr. Hizbullah was officially charged with "inciting communal disharmony under" the PTA, for "advocating national, racial or religious hatred that constitutes incitement to discrimination, hostility or violence" under the ICCPR Act of 2007 and for conspiracy and abetment charges under the Penal Code. He was kept in pre-trial detention for 2 years until 9 February 2022, during which he was only granted access to legal counsel after a court order.
Mr. Hizbullah is the first lawyer in Sri Lanka to have been detained for such a prolonged period under the PTA as well as the first to be prosecuted under this act. The Sri Lankan Government has continuously pledged to reform the PTA but has failed to do so as of the redaction of this letter. In the meantime, several institutions/bodies amongst which the European Parliament and Special Rapporteurs of the United Nations have urged Sri Lanka to reform the PTA, considering it to violate Sri Lanka's international human rights obligations.
Since February 2022, Mr. Hizbullah's case has been postponed four times due to non-appearance of the prosecution and their failure to produce relevant documents. These developments have happened despite of section 21 of the PTA, which requires every Court to give priority to trials held for offences under this act. While the Puttalam High Court has attempted to prioritize the hearings by fixing trial dates during court vacations, the absence of the prosecutor and their failure to produce documents has been causing delays. According to information received by Lawyers for Lawyers, no convincing evidence has been produced by the prosecution to this day.
In the letter, L4L calls upon the Sri Lankan authorities to drop all charges against Mr. Hizbullah unless credible evidence is presented in proceedings that respect fair trial guarantees. L4L also calls upon the authorities to put an end to all acts of harassment against Mr. Hizbullah, including at the judicial level, and guarantee in all circumstances that all lawyers in Sri Lanka are able to carry out their legitimate professional activities without fear of reprisals and free of all restrictions including judicial harassment.
Read the full letter here.
L4L also published an interview with Mr. Hizbullah this year, in which he elaborates on his struggles as a human rights lawyer in Sri Lanka. Read the interview here.
Meer nieuws uit Sri-Lanka