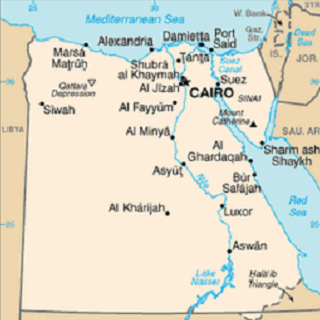 20 maart 2019
Concerns over arrests lawyers
Lawyers for Lawyers is concerned about the arrests of several lawyers in Egypt. We expressed these concerns in a letter to the Egyptian authorities.
According to public reports, members of the Nasr City Police Investigation Department and the National Security Agency have conducted a mass arrest campaign, rounding up at least 40 human rights workers, lawyers, and political activists since late October 2018. Many of those arrested were people who provided humanitarian and legal support to families of political detainees. Among those arrested are lawyers Huda Abdel Moneim and Mohamed Abu Horira.
It was reported that Huda Abdel Moneim former member of the National Council for Human Rights in Egypt, was arrested on 1 November at her home in Nasr City, in east Cairo. Her house was violently searched. Mohamed Abu Horira was equally arrested on 1 November 2018. Horira is a lawyer and former spokesperson of the Egyptian Coordination for Rights and Freedoms (ECRF), a prominent human rights organization that provides legal aid and documents, amongst other issues, enforced disappearances and the expanding use of the death penalty.
On 21 November, Abdel Moneim and Horira were interrogated by the State Security Prosecution, who ordered them to be held in pre-trial detention for fifteen (15) days. According to our information, both were charged with joining and funding a terrorist organization and incitement to harm the national economy under Egypt's Counter-Terrorism Law No. 94/2015 (Case No. 1552/2018). On 15 January 2019, Abdel Moneim appeared before the prosecution for investigation, and her pre-trial detention was renewed for 15 days. Ms. Abdel Moneim reportedly told her daughter that she is being detained in an undisclosed location. No information is known to us regarding the whereabouts of Horira.
Furthermore, lawyers Ezzat Ghoneim, executive director of the ECRF, and Azzouz Maghoub, member and co-founder of the ECRF, were arrested in March 2018. The Giza criminal court ordered their release on 4 September 2018 (Supreme State Security case 441/2018). According to our information, however, security forces ignored the court order and forcibly disappeared Maghoub and Ghoneim from prison. On 20 October, arrest orders were issued for Maghoub and Ghoneim, after they failed to show up at the police station tasked with implementing the conditions of their release.
The whereabouts of Maghoub still remain unknown. Ghoneim recently surfaced again on February 9, five months after his disappearance, when he appeared at a hearing of the Cairo Criminal Court. Ghoneim declared that he had not violated his probation terms, but that he was not able to fulfill them due to his detention. A judge ordered the pre-trial detention of human rights defender and lawyer Ghoniem for 45 days pending investigation.
Lawyers for Lawyers called on the authorities to immediately release Huda Abdel Moneim, Mohamed Abu Horira, Ezzat Ghoneim and Azzouz Mahgoub and put an end to all acts of harassment against them, including at the judicial level.