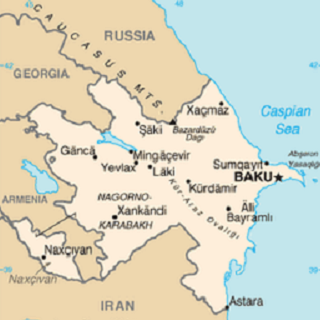 7 juli 2020
Continued detention of lawyer Elchin Mammad
According to our information human rights lawyer Elchin Mammad from Azerbaijan remains in custody.
On 31 March 2020, the Sumgait City Court remanded Elchin Mammad in custody for three months. The court was supposed to meet on 27 June 2020 to make a decision about the case of Mr. Mammad. However, as a result of the strict COVID-19 measures that have been established in Azerbaijan on the 21st of June and will be in place until the 1st of August, all the court hearings have been suspended. At this stage, it is thus not clear when Mr. Mammad's court hearing will take place.
Elchin Mammad is a human rights lawyer practicing in Azerbaijan. Moreover, he is the president of the NGO Social Union of Legal Education of Sumgait Youth (SULESY), as well as the Editor in Chief of the Yukselish Namine newspaper.
Mr. Mammad was arrested by the Sumgayit city police on 30 March 2020 a few days after he had published a critical report on the human rights situation in Azerbaijan. His office was searched in his absence and the police claimed to have found stolen jewelry.
Lawyers for Lawyers has previously reported about the arrest and detention of Mr. Mammad.
Meer nieuws uit Azerbaijan