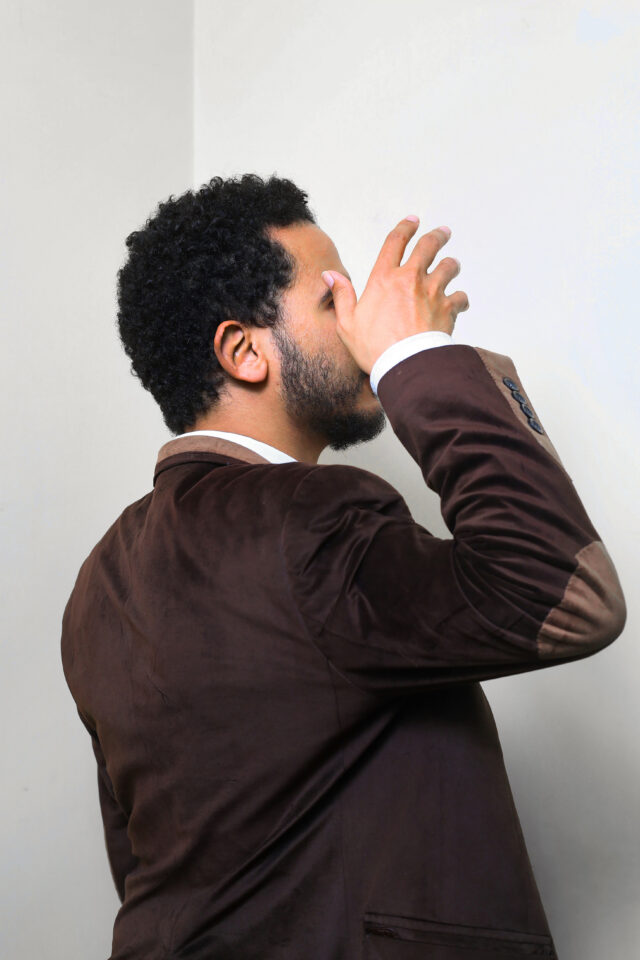 18 juni 2020
COVID-19 Series: The impact of the crisis on lawyers in Egypt
The COVID-19 crisis poses huge challenges to human rights and the rule of law. The pandemic also affects lawyers in their daily professional activities, which causes a great impact on the legal profession. Lawyers for Lawyers has created a COVID-19 series to provide insight into the effect of the COVID-19 crisis on lawyers all around the world.
The fourth article in this COVID-19 series covers the insights shared with Lawyers for Lawyers by an anonymous lawyer from Egypt.
Photo from Beyond the Bounds Exhibition by Justice and Peace Netherlands, photographer Bebe Blanco Agterberg.
"The COVID-19 crisis affected all strata of the Egyptian society in general terms, but lawyers were among the hardest hit. From an economic perspective, much of their work was suspended and their offices were closed due to the crisis. In addition, security issues were exacerbated as many lawyers became subjects of harassment by authorities who exploit the epidemic for this purpose. As result, in severe cases, some lawyers were even detained and subject to enforced disappearance while performing their work. Despite this, the Egyptian Bar Association did not provide the necessary support to lawyers facing these challenges and failed to protect them from intimidation or to offer economic and health support.
The arrests of lawyers during the COVID-19 crisis
Our work as lawyers is not limited to carrying out regular judicial actions, but it also includes raising awareness of the challenges within the justice system in our country and advocating for the rule of law and an independent judiciary. We also demand the release of defendants who were arrested and detained without reasonable cause which puts ourselves at risk. Especially during the crisis many lawyers called for the release of those held in custody in Egypt, many of whom having exceeded their pre-trial detention limit inside prisons. We urged the authorities to take the necessary health measures to ensure the safety of the prisoners as well, given the rapidly growing infection rate in Egyptian prisons as recent news suggest. Indicative of the difficult situation that these calls expose us to, is the arrest of my colleague Mohsen Bahnasi. On 27 March 2020, he was arrested by security forces in his home in Cairo. Bahnasi is a  respected lawyer  with  a  long  history of working on human rights. He was taken to an unknown destination, whereby he joined the long list of unlawfully detained persons. Sadly, he himself was demanding previous to his detention their release as precautionary measure to protect them from the epidemic and continues to do so while in prison.
Another example of the reckless and intimidating behavior of the authorities is the arrest of Islam Salama. Just like Bahnasi, Salama is well known for his competence and good reputation. Islam was arrested from his house on May 25 2020 and taken to an unknown location. On June 6 2020, he has been ordered into pre-trial detention for 15 days in Case No. 1375/2018 and accused of belonging to a terrorist organization which is ostensibly both a constructed as well as dangerous charge, entailing significant risks for Islam.
The lack of alternative litigation procedures
Unfortunately, we do not have a system for digital litigation in Egypt, and everything needs direct, in person dealing, concerning matters such as submitting appeals and requests and following up on the progress of cases, etc. Not long ago, the Egyptian Court of Cassation started to develop a new system that allowed lawyers to consult the status of cases they are working on through the phone which was a very important and encouraging first step given that Egypt is a large country with only one Court of Cassation. This means that lawyers from remote areas need to travel more than 14 hours to reach the court. However, surprisingly, this service was suspended when the COVID-19 crisis began to emerge. When I tried to use the system to inquire about a case, I was astounded by an automated voice message saying "This service has been suspended due to the procedures to prevent the corona virus". How this step contributes to curb the spread of the epidemic remains unclear to me as it forces lawyers to go to court themselves, putting them at more risk. This casts serious doubt whether authorities are in fact committed to uphold judicial standards or rather use the crisis to restrict it further.
In the same context, lawyers are often surprised while attending court sessions where they are told that the accused could not be transferred from prison to the court room. As we do not get to know this in advance, we have to go to court in order to be informed about this, thereby exposing ourselves to the risk of getting infected, only to be told that the session will be postponed until the accused appears. This issue is very disappointing to us as lawyers, because it increases the suffering of the accused and prolongs their stay in prisons without real charges. Here we wonder whether Egypt is the only state that refuses to release detainees and instead extends their imprisonment during the epidemic, unlike many countries who have in fact temporally released prisoners, including Iran, Jordan, Morocco, etc.
Judicial deadlines crisis
One of the challenges that I faced during my work during the crisis is the lack of judicial appointments. These are important and fundamental to preserve the rights of our clients, but because of the crisis we have to choose between traveling to submit appeals for their term as we are obliged to as their lawyers or avoid the associated risk by staying at home and missing the opportunity to appeal on judicial rulings and administrative decisions. The former exposes us to a potential infection and harassment of authorities, the latter compromises our legal responsibility as lawyers and harms our defendants. This is far from how the work of lawyers should look like and is, unfortunately, due to actions of state and judicial authorities, our current reality."
Disclaimer: The views expressed in this interview are those of the interviewee and do not necessarily reflect those of Lawyers for Lawyers.