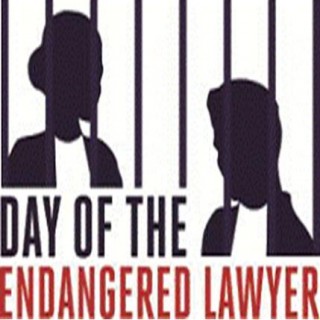 23 januari 2023
Dag van de Bedreigde Advocaat – Afghanistan
24 januari 2021 is de jaarlijkse 'Dag van de Bedreigde Advocaat'. Dit jaar staat de dag in het teken van advocaten uit Afghanistan die vanwege hun legitieme werkzaamheden in de problemen komen. In het kader van deze dag worden op dinsdag 24 januari verschillende events georganiseerd.
Aanbieden rapport

Stichting Dag van de Bedreigde Advocaat zal trachten het rapport over de situatie in Afghanistan opgesteld door de Internationale Coalitie Day of the Endangered Lawyer aan te bieden op de Ambassade van Afghanistan op 24 januari 2023, 15:00 aan de Amaliastraat 16 te Den Haag. Tegelijkertijd zullen bijeenkomsten en manifestaties bij ambassades, alsmede forumdiscussies en persconferenties plaatsvinden in zeer veel landen op diverse continenten, onder meer in de steden New York, Washington, Vancouver, Brasilia, Taipeh, Manila, Brussel, Lyon, Parijs, Bordeaux, Montpellier en Nantes.
Lezing Jonge Balie Den Haag en online seminar
Lawyers for Lawyers organiseert voor de Jonge Balie Den Haag een lezing over de situatie van advocaten in Afghanistan. Daarnaast organiseerde Lawyers for Lawyers op 19 januari tezamen met de Law Society of England and Wales een online seminar over de situatie van advocaten in Afghanistan.
Over de Dag van de Bedreigde Advocaat
De Dag van de Bedreigde Advocaat is in 2009 op initiatief van de Commissie Defense de la Defense van de Europese Democratische Advocaten federatie (AED-EDL) in het leven geroepen, een jaar later heeft de Europese Associatie van Advocaten voor Democratie en Mensenrechten (ELDH) zich aangesloten. Het project wordt nu ondersteund door verschillende organisaties, waaronder Lawyers for Lawyers, IDHAE, CCBE, UIA, CNB/OIAD, IAPL, VSAN en vele andere organisaties.
De Dag van de Bedreigde Advocaat geeft aandacht aan de situatie van advocaten over de hele wereld die risico lopen in verband met hun strijd voor mensenrechten en het handhaven van de rechtsstaat. De dag is bedoeld om het bewustzijn te creëren dat de uitoefening van de advocatuur in veel landen aanzienlijke risico's met zich meebrengt, en om de situatie in een bepaald land waar advocaten het slachtoffer zijn van schendingen van hun grondrechten vanwege de uitoefening van hun beroep aan de kaak te stellen. Elk jaar staat een ander land centraal.
Meer nieuws uit Afghanistan