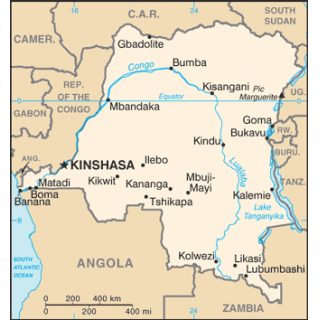 9 maart 2016
Advocaten Connect2Protect bezoeken Nederland
Van 7 tot 12 maart 2016, organiseert Justice and Peace in samenwerking met Lawyers for Lawyers en Mensen met een Missie een speciale editie van The Hague Training Course (THTC) voor ruim twintig mensenrechtenverdedigers en advocaten uit de Democratische Republiek Congo, Burundi en Rwanda, die leven in onzekere omstandigheden als gevolg van het werk dat ze doen. Deze speciale editie van de training over veiligheid is volledig in het Frans en gericht op het verminderen van de kwetsbaarheid van de deelnemers en het uitbreiden van hun internationale netwerk. Zo staan bezoeken aan het ministerie van Buitenlandse Zaken, het Internationaal Strafhof en de Amsterdamse Orde van Advocaten op het programma.
Lawyers for Lawyers verzorgde twee van de lesdagen van de training. Zo onderwezen wij de advocaten onder andere over de Basic Principles on the Role of Lawyers.
De training is een volgende stap in de langdurige samenwerking tussen Lawyers for Lawyers en Justice and Peace enerzijds en Congolese advocaten van de vereniging 'Défense de la Défense' anderzijds, die zich richt op het verlenen van steun aan advocaten die in het land waar straffeloosheid wijdverbreid is, regelmatig belemmeringen en bedreigingen ondervinden tijdens de uitvoering van hun werk. Een samenwerking die startte naar aanleiding van het verblijf van de Congolese advocate Irène Esambo in Shelter City Den Haag, een netwerk van Nederlandse steden die tijdelijke opvang, training en netwerkopbouw bieden aan wereldwijde mensenrechtenverdedigers die ernstig worden bedreigd. In 2015 maakten 7 advocaten van Lawyers for Lawyers, w.o. oud-deken Germ Kemper, en 2 programmamedewerkers van Justice and Peace een uitwisselingsreis naar Kinshasa.
Klik hier voor het persbericht over dit bezoek.
Meer nieuws uit Democratic Republic of Congo