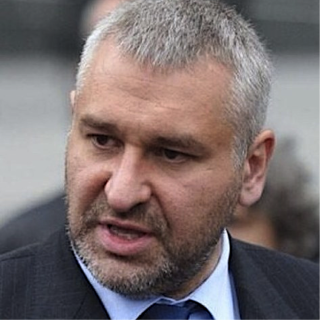 1 december 2016
(en) (nl)
Justice International and Lawyers for Lawyers are concerned about the continued harassment of – and pressure on – lawyer Mark Feygin. We have reason to believe that Mark Feygin is subject to harassment in connection with his legitimate activities as attorney.
Mark Feygin is a well-known lawyer from the Russian Federation. He has represented clients in many political cases including Pussy Riot, Greenpeace activists, the Ukrainian pilot and Member of Parliament Nadia Savchenko, Deputy Chair of the Mejlis of the Crimean Tatar people, Ilmi Umerov, and publicist Andrei Piontkovsky.
Since October 2016, Mark Feygin has been defending a Ukrainian journalist, Roman Sushchenko, a correspondent of the Ukrainian state media agency Ukrinform in Paris, France. He was arrested in Moscow on accusations of espionage. Since the moment Mark Feygin became Sushchenko's attorney, he has been under constant public pressure in connection with his legal defense of Ukrainian political prisoners. Feygin regularly receives threats and is subject to constant harassment.
This is not the first time Mark Feygin is facing difficulties in exercising his professional activities when representing clients in sensitive cases. In 2015, Russian authorities tried to initiate a criminal case against Mark Feygin for publishing tweets on his twitter account about the case against his client Nadiya Savchenko. Savchenko is a Ukrainian air-force pilot who was charged with the killing of two Russian journalists. The Ministry of Justice then also requested the Moscow Bar Association to conduct an audit of Mark Feygin's activities, to establish whether these alleged 'extremist statements' are in violation of the code of lawyer's ethics and could lead to disciplinary action.
To effectively fulfill their role as essential agents of justice and in upholding the rule of law, lawyers should be able to perform their professional functions without intimidation, hindrance, harassment or improper interference, in compliance with internationally recognized laws and standards, including the United Nations Basic Principles on the Role of Lawyers.
Justice International and Lawyers for Lawyers call on the Russian authorities to comply with their international obligations to provide the necessary guarantees for the proper functioning of lawyers, including to do the utmost to protect Mark Feygin from persecution, improper restrictions and infringements, and to carry out an immediate, thorough and impartial investigation into the threats against him.
Meer nieuws uit Russian Federation