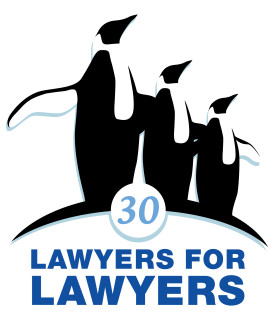 1 May 2017
19 May: Seminar and Presentation L4L-Award
"Freedom of expression in connection to lawyers, is very timely and topical, as lawyers for free expression and human rights defenders are increasingly being targeted"

These are words by Mark Stephens, the acclaimed British lawyer who represented,
among others, 'Facebook girl' Esraa from Egypt and is on the human rights council of the International Bar Association.
Mark Stephens is the keynote speaker during the seminar that we organise as part of the Lawyers for Lawyers Award 2017 ceremony. Register here for the seminar and award ceremony on the 19th of May.
Mr Stephens is a vigilant advocate of freedom of speech, the fundamental right to freedom of expression. That is also the theme of our seminar:
'The Voice of Rights', about Lawyers and Freedom of Expression'(*)
Our special guest is the Thai human rights lawyer Sirikan Charoensiri. We are delighted to be awarding her the Lawyers for Lawyers Award 2017.
 
On our website you'll be able to read more about her dedication to stand up for human rights and the jury's motivation behind granting the award to her.

The prestigious Lawyers for Lawyers Award is awarded every two years to a lawyer or group of lawyers who work extensively for the rule of law and human rights. They selflessly pursue their activities, often despite considerable risk to their own personal safety.
During the seminar, there will be various break-out sessions/discussions in which lawyers from Colombia, Greece, Thailand and Turkey (to be confirmed) will also participate.
Anyone who sympathises with the often very difficult work of their colleagues abroad, should not hesitate to attend this Lawyers for Lawyers event.
Date:
Friday 19th of May,
14:00 – 17:30, drinks from 17:30
Host & Location:
Allen & Overy
Apollolaan 15
1077 AB Amsterdam (route)
Points:
The seminar is worth 2 PO/PE points
Programme:
Click here to see the full programme
(*) The freedom of expression for lawyers is increasingly under pressure over the past few years. All the more reason to make this the subject of this seminar. The Basic Principles on the Role of Lawyers the United Nations note that lawyers have the right to make their voice heard in public: 'In particular, they shall have the right to take part in public discussion of matters concerning the law, the administration of justice and the promotion and protection of human rights.'
The number of places is limited. Should you not be able to attend after registering, please let us know via S.deGraaf@lawyersforlawyers.nl