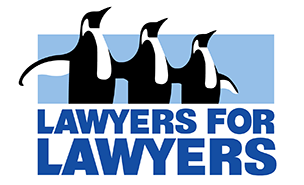 21 April 2023
Seminar and award ceremony 11 May 2023
Save The Date: 11 May 2023
Seminar and award ceremony 2023 Lawyers for Lawyers Award
Lawyers for Lawyers and the Amsterdam Bar Association organise a seminar on 'Lawyer-client Confidentiality in a Digitalized Society' in theatre de Rode Hoed in Amsterdam on Thursday, 11 May 2023, from 15:30 – 18:00 CET. The 2023 Lawyers for Lawyers Award will also be presented during the second part of the seminar.
The seminar 'Lawyer-Client Confidentiality in a Digitalised Society' provides a platform for the exchange of ideas and knowledge with a focus on:
-lawyer-client confidentiality and the threats to lawyer-client confidentiality in the digital age;
The seminar will discuss the specific vulnerabilities of digital communications and their impact on privilege, the lawyer, and his/her client. Any suggestions for improvement will also be discussed. Renowned lawyers from Poland Mikolaj Pietrzak (Dean of the Warsaw Bar Association), Salah Hammouri from Jerusalem and Muriël Rosing (lawyer at Stibbe) from the Netherlands will discuss the most acute challenges to lawyer-client confidentiality during the panel, based on their own experiences with this topic. Julia Smakman (Lawyers for Lawyers) will highlight the key findings of our report on lawyer-client confidentiality.
After the opening remarks by Margaret Satterthwaite, UN Special Rapporteur on the Independence of Judges and Lawyers, the 2023 Lawyers for Lawyers Award will be presented by the laureate from last year Liudmila Kazak from Belarus. The Lawyers for Lawyers Award aims to honour lawyers who have made significant contributions to the protection of the rule of law and human rights in challenging environments.
The seminar will be held in English.
Dutch lawyers can earn two 'PO punt' by physically attending the seminar in de Rode Hoed.
Post-event drinks will be held directly after the close of the seminar.
Click here to register for the seminar: https://www.stichtingopleidingadvocaten.nl/opleiding/18114/seminar-en-uitreiking-lawyers-for-lawyers-award-2023