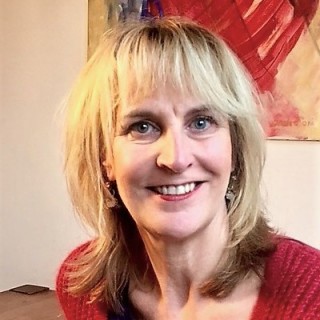 23 January 2018
Adrie van de Streek says farewell as director
On the 1st of February, Adrie van de Streek will leave as the director of Lawyers for Lawyers. Her departure comes after almost a decade, a time in which the organization has managed to profile itself more and more. L4L acquired a 'consultative status' at the United Nations for instance, and  presents its own Awards once every two years. "The most important thing is personal, moral support to colleagues abroad who are harassed, threatened or put in prison."
She sounds as enthusiastic as she probably did during her job interview at the time. "It is more than a normal job. The work is always there." She hesitates: "Can I call it a mission?"
Then why leave?
"It is time for new ideas, new perspectives", she says decisively.
Supporting role
Lawyers for Lawyers has taken big steps, but Van de Streek is realistic: "It is difficult to put our results in concrete terms, or to say that we have directly caused people's release. But in many cases we have made an important contribution to this. We maintain contacts with Foreign Affairs in The Netherlands with the EU, the UN, we lobby, we do letter writing campaigns and monitor trials against lawyers. We exert pressure on authorities which gives our colleagues hope. The feeling that they are not alone and that we will not abandon them is very important."
Sadly enough, she does not have the impression that the position of lawyers has improved. And if there were any figures, any form of statistics would be negatively affected by the extremely worrying situation in Turkey. For a long time, but especially since the failed coup in 2016, lawyers have been arrested on a large scale and prosecuted in Turkey. "Often simply because they are identified with the people they defend."
Injustice
Besides being director of Lawyers for Lawyers, Adrie has also been a part-time staff member of the Amsterdam Bar Association for almost twenty years. That position brought her into contact with Lawyers for Lawyers. "In 2006, L4L wanted to take a representative of the Bar on a fact-finding mission to the Philippines in order to investigate the impunity of murders on judges and lawyers." That trip motivated her to become a volunteer for Lawyers for Lawyers. "It was a unique opportunity for me to actively commit myself to human rights. I had been participating in Amnesty's letter writing campaigns for some time. I can't stand injustice. Article 1 of the Dutch Constitution is sacred to me because it enshrines the principle of equality and the prohibition of discrimination." Adrie was soon asked to be on the board of L4L. In 2008, she was appointed as part-time director. She also personally participated in 'sometimes quite exciting' missions and trial observations. Among others in the Philippines, Colombia and Turkey. One of the most important milestones was the acquisition of a consultative status (ECOSOC) at the United Nations in 2013. "We fought for that for a long time. A difficult process, but it now gives us direct access to the UN. We can organize events, make statements and submit reports. Thus, we have an important platform to ask international attention for our fellow colleagues."
Respect
She is very proud of the L4L Awards that are awarded every two years. "It gives the winners unimaginable strength, because of the international recognition. Naturally, you hope that it also provides a certain degree of protection." She contemplates: "You know, the best moments of this work are encounters with lawyers who have been in prison. They tell you how important that attention and support has been for them." She has deep respect for such colleagues: "It is inconceivable how they subordinate their entire personal lives to the fight for the rule of law."
What message does she have for her successor?  
"Take care of the organisation and make time for innovation and further professionalization. Look after all the people who are so committed to Lawyers for Lawyers. Cherish the board, all volunteers and employees." Then, there is a telling silence. "I will stay involved with Lawyers for Lawyers. The mission and goals of L4L are very important to me and I want to continue working for a just society in the future."
Text: Johan van Uffelen, photo: Barbara de Meijer.