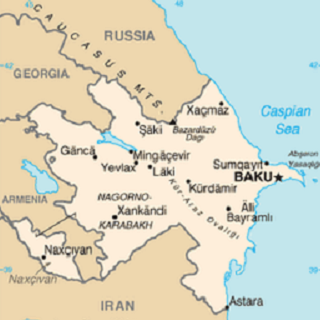 10 June 2020
Arrest and continued detention of lawyer Elchin Mammad
On 30 March 2020, Elchin Mammad, a human rights lawyer from Azerbaijan, was arrested after publishing a critical report about the human rights situation in Azerbaijan. He remains detained amidst the COVID-19 crisis in Azerbaijan.
Elchin Mammad is a human rights lawyer practicing in Azerbaijan. Moreover, he is the president of the NGO Social Union of Legal Education of Sumgait Youth (SULESY), as well as the Editor in Chief of the Yukselish Namine newspaper.
Mr. Mammad was arrested by the Sumgayit city police on 30 March 2020 a few days after he had published a critical report on the human rights situation in Azerbaijan. His office was searched in his absence and the police claimed to have found stolen jewelry.
The FIDH reported that: 'March 31 Sumgait City Court remanded Mr. Elchin Mammad in custody for three months as a criminal suspect under Article 177.2.4 of the Criminal Code of Azerbaijan ("theft causing significant damage"). He since then remains detained at Shuvalan Pre-Trial Detention Center No.3'. There has not yet been any decision about his case.
The arrest and continued detention of Mr. Mammad seem to be connected to his legitimate activities as a human rights lawyer.
In April 2020, the co-rapporteurs on the monitoring of Azerbaijan, Stefan Schennach and Sir Roger Gale along with the rapporteur on reported cases of political prisoners in Azerbaijan, Sunna Ævarsdottir from Parliamentary Assembly of the Council of Europe (PACE) called upon the authorities in Azerbaijan to release all political prisoners.
Lawyers for Lawyers is concerned about the continued detention of Mr. Mammad. The continued detention of Mr. Mammad is worrying in light of the COVID-19 pandemic, which in combination with the overcrowding and poor prison conditions in Azerbaijan creates serious threats to his health and life.
Meer nieuws uit Azerbaijan