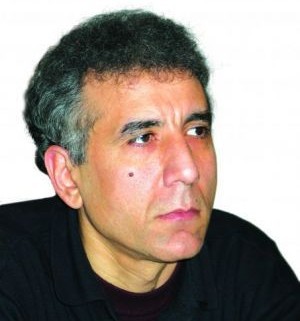 7 November 2014
Court extends pre-trial detention Intigam Aliyev
On 24 October 2014, the Nasimi District Court in Baku uled to extend the pre-trial detention of Intigam Aliyev until 8 February 2015.
At the hearing it became clear that Aliyev is in poor health conditions. A petition from Itigam Aliev's lawyer to release his defendant on bail or to convert his detention to house arrest was rejected by the judge.
On the morning of 8 August 2014 Intigam Aliyev was arrested and charged with tax evasion (under article 213.1 of the Criminal Code), illegal enterprise (article 192.2.2) and abuse of official power (article 308.2), and was then sent to pre-trial detention.  As a human rights lawyer, Intigam Aliyev has submitted more than 200 applications to the European Court of Human Rights in cases of election rigging, abuses of free speech and right to fair trial. His arrest seems to be linked to the fact that the European Court of Human Rights has begun addressing complaints submitted with the assistance of Intigam Aliyev.
Lawyers for Lawyers, together with the Law Society of England and Wales, sent letters to the authorities of Azerbeidjan to call upon them to immediately and unconditionally release Intigam Aliyev from pre-trial detention, and to drop the charges against him. Click here to see the letters that were sent.
Meer nieuws uit Azerbaijan