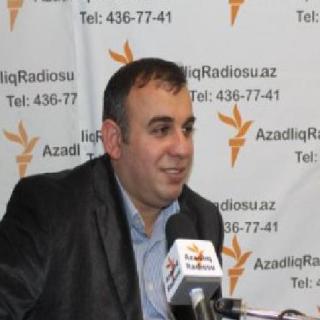 13 August 2015
Disbarment of lawyer for 'breaching professional ethics'
On 10 July 2015, the Nizami District Court decided to order the disbarment of lawyer Khalid Bagirov for alleged inappropriate conduct in court. Lawyers for Lawyers has reason to belief that his disbarment is connected to his legitimate activities as attorney.
Bagirov's license to practise law was already suspended on 10 December 2014. The Presidium of the Bar Association at that time also filed an application to court to exclude him from the Collegium of Advocates. The submission was reportedly based on a complaint issued by the Sheki Court to the Bar Azerbaijan. Khalid Bagirov should have breached professional ethics when he questioned the fairness of a court decision in the case against one of his clients, opposition-leader Ilgar Mammadov. In 2013, Mammadov was sentenced to jail on charges of inciting a riot.
In relation to the disbarment, Bagirov filed an application before the European Court of Human Rights (ECtHR)in January 2015, citing that his freedom of expression had been violated under Article 10 of the European Convention for the Protection of Human Rights and Fundamental Freedoms. On 13 July 2015, Mr Bagirov was officially notified by the ECtHR that it would review his case despite domestic remedies being unexhausted.
Lawyers for Lawyers called on the authorities of Azerbaijan to immediately review and cancel the decision to disbar Khalid Bagirov and return his lawyer's license.
Meer nieuws uit Azerbaijan