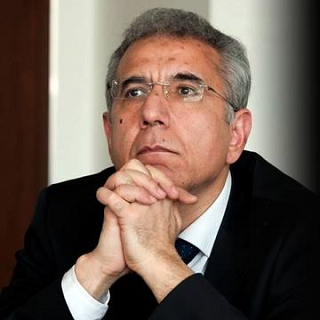 22 July 2015
Intigam Aliyev's sentence upheld by Court of Appeal
On July 21, 2015, the Baku Appeal Court dismissed an appeal filed on behalf of human rights lawyer Intigam Aliyev and upheld the 7,5 year imprisonment sentence. During the hearing all petitions filed by the defence were denied. Aliyev was not allowed to sit next to his lawyer and was placed in a glass cage in which he could barely hear the proceedings.
Intigam Aliyev was sentenced in April 2015, on charges of "tax evasion", "abuse of authority", "illegal entrepreneurship", and "appropriation". Aliyev denies all the charges and says they are politically motivated.
Aliyev was arrested in August 2014 and sent to pre-trial detention. His arrest and conviction appear to be related to his work. As a lawyer, he has submitted more than 200 applications to the European Court of Human Rights. Around 40 cases are currently awaiting decision.
Lawyers for Lawyers called on the Azerbaijani authorities to immediately and unconditionally release lawyer Intigam Aliyev and to cease from threatening and (criminally) charging lawyers for exercising their professional activities and their right to freedom of expression as set out in the UN Basic Principles on the Role of Lawyers.
Meer nieuws uit Azerbaijan