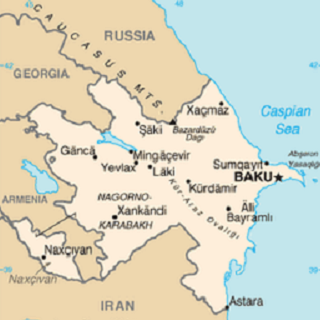 22 September 2016
Submission to Human Rights Committee
In October 2016, the UN Human Rights Committee will review Azerbaijan's compliance with its international human rights obligations. Lawyers for Lawyers submitted a submission for this review, to inform the Committee about the situation of lawyers in Azerbaijan.
In the submission, Lawyers for Lawyers highlighted that the Azerbaijani authorities do not always uphold the necessary guarantees for the proper functioning of the legal profession in practice. Lawyers are regularly subject to improper interference, attempts to put pressure on them or disciplinary actions on improper grounds. Some lawyers are even subjected to criminal proceedings in connection to their legitimate professional activities. Furthermore, public prosecutors still play a dominant role in legal proceedings. The prosecution calls lawyers as witnesses in the cases against their clients. As a result, lawyers are not in an equal position to represent their clients.
Other organizations have shared similar concerns. In an 'end of mission statement' made after his visit to Azerbaijan, the Special Rapporteur on the situation of Human Rights Defenders commented that:
"In Azerbaijan, human rights lawyers increasingly face challenges through a number of means, including criminal prosecutions, disciplinary action, and other administrative measures. This is despite the State's obligation to guarantee that lawyers can discharge their professional duties and functions and their rights are protected. In my view, disbarments of human rights lawyers, together with criminal prosecutions, searches and freezing of their assets are part of the broader harassment facing human rights defenders in the country. The well-known cases of Intigam Aliyev, Aslan Ismayilov and Alaif Hasanov demonstrate the intimidation of independent lawyers through detention and lawsuits. The removal of lawyers from sensitive cases and holding them as a witness in the same case was used against Yalcin Imanov, for example, when he was defending employees of Radio Azadliq/Liberty in December 2014.
For those lawyers who are members of the bar association, disciplinary proceedings have been one of the main means of retaliation for their human rights or professional activities. I have reviewed the cases of at least four lawyers (Khalid Bagirov, Muzaffar Bakhsiyev, Alaif Hasanov and Aslan Ismayilov), who have been unjustifiably disbarred from the Bar Association. This is despite the fact that, in practice, the Bar Association suffers from significant institutional weaknesses, which raise serious questions about its legitimacy and puts the ability of the body to effectively regulate the profession in severe doubt."
Meer nieuws uit Azerbaijan