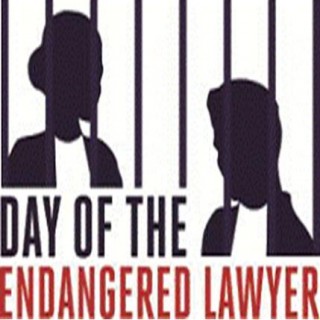 23 December 2016
Day of the Endangered Lawyer
Tuesday 24 January 2017 is the "Day of the endangered lawyer". This year, the annual events focus on lawyers in China.  In July 2015, a unprecedented and seemingly well-coordinated detention campaign of a large number of human rights lawyers and defenders in China took place. More than 300 human rights lawyers, legal assistants, and rights activists were targeted during the nationwide sweep.
We cordially invite you to participate in the events we organize on the Day of the Endangered Lawyer in The Hague!
Program
14:30 Manifestation and petition
Location 'Vredespaleis'  in The Hague
Manifestation for the endangered Chinese lawyers at 'het Vredespaleis'.  A petition will be submitted to the Chinese embassies and consulates in different cities in- and outside of Europe.
16:30 to 18:00 Seminar
Please register for the seminar via this LINK.
Location Paleis van Justitie, Prins Clauslaan 60, 2595 AJ Den Haag
Doors open at 16.00h.
The Day of the endangered lawyer foundation and Lawyers for Lawyers invite you to attend the seminar in The Hague. During this seminar,  Executive Director of the China Human Rights Lawyers Concern Group, Kit Chan, will speak about the deteriorating situation of lawyers in China.
Please register via this link to attend the seminar.
This seminar was organized in cooperation with the Bar Association of The Hague and the Young Lawyers Association of The Hague.
---
The "Day of the Endangered Lawyer" is a joint initiative of European Democratic Lawyers (AED-EDL, www.aed-edl.net) and the European Association of Lawyers for Democracy and Human Rights (ELDH, www.eldh.eu), supported by several organizations, amongst which Lawyers for Lawyers, IDHAE, CCBE, UIA, CNB/OIAD, and IAPL.