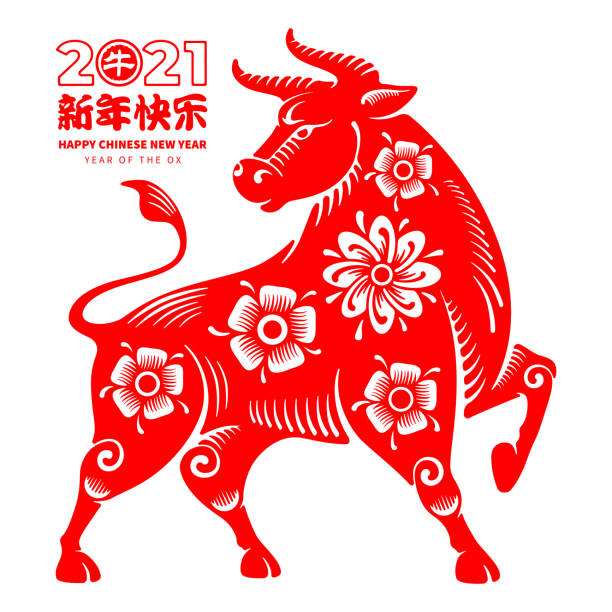 12 February 2021
Chinese New Year: a grim outlook for the situation of human rights lawyers in the Year of the Ox
Today marks the start of the Chinese New Year and the start of the Spring Festival. The Year of the Ox, associated with honesty, earnestness and selflessness, seems unlikely to bring good news for human rights lawyers and activists that have been questioned or detained by the Chinese authorities before or during the preceding year. Meanwhile, lawyers and activists in mainland China as well as in Hong Kong face increasingly difficult circumstances as they work to protect basic human rights.
Detained for protecting human rights: the situation in China
As millions of Chinese return home to celebrate the New Year, many human rights lawyers remain in state custody. They are held and questioned in conditions that are questionable at best: it is alleged that the detainee's health issues are scarcely dealt with and legal representation is barred from attending pre-trial questioning and trials. Those that are eventually freed from prison are frequently placed under house arrests.
709 and 1226 Crackdowns
One year on from the arrest of over twenty lawyers in the last week of 2019 (an event which became known as the 1226 Crackdown), many of the detainees remain in the hands of the state. The arrests are a grim indicator of the stance of the Chinese state towards the rights of Chinese lawyers and unfortunately fit into a pattern: some of the more than 300 lawyers and human rights activists who were detained during the 709 Crackdown in 2015, as well as many of their colleagues detained in the meantime, remain in prison until this day. The charges against those detained are often vague ('subversion of state power', 'picking quarrels' or 'stirring up troubles') and unsubstantiated.
The case of Yu Wensheng is perhaps a prime example of China's stance in respect of lawyers' rights. Having defended several lawyers charged as part of the 709 Crackdown, Mr. Yu became a target himself after circulating an open letter to the Chinese state calling on reforms to the constitution and political system. The resulting arrest in January 2018 and simultaneous revocation of his license to practice law marked the beginning of over 500 days of detention. Following a single day, non-public trial without a defence lawyer present in May 2019, his wife was informed only in June 2020 that Mr. Yu had been sentenced to four years in prison for inciting subversion of state power. On 11 November 2020, Mr. Yu 'celebrated' his 53th birthday from Xuzhou Detention Centre, 800 kilometres from his home and family in Beijing. Lawyers for lawyers will continue to call on the Chinese authorities for Mr. Yu's release.
There was some good news in the past year as well. Prominent human rights lawyer Wang Quanzhang, who disappeared in the aftermath of the 709 Crackdown in July 2015, was released from prison on 5 April 2020 after completing a four-and-a-half-year sentence. Having initially been placed in Corona-quarantine in Jinan, Shandong Province, Mr. Wang was reunited with his family in Beijing at the end of April 2020. Although free, Mr. Wang and his family continue to face harassment from police.
Hong Kong
Since adoption of the Hong Kong National Security Law on 30 June 2020, fears have emerged that a crackdown similar to previous crackdowns in mainland China may follow in Hong Kong. The unilateral imposition of the National Security Law infringes Hong Kong's autonomy and has opened the door to suppression of dissenting opinions in Hong Kong under the guise of safeguarding national security. Fears of Hong Kong lawyers for actions similar to the 709 and 1226 Crackdowns are growing, and understandably so.
Recent developments
China's continuing disregard for human rights, including the rights of lawyers, has received attention from the international community and the United Nations. In September 2020, Lawyers for Lawyers joined an open call of more than 300 civil society groups from over 60 countries to the UN Secretary General, UN High Commissioner for Human Rights and UN member states to call for an international mechanism to address human rights violations by China. The joint open call was presented as an oral statement during the 45th Regular Session of the Human Rights Council.
What is to come?
Lawyers for Lawyers is far from optimistic about the situation of human rights defenders and lawyers in China. The recent cases of Chang Weiping, Ding Jiaxi, Qin Yongpei, Lu Siwei and Ren Quanniu, among others, show that the Chinese state is not intent on changing its attitude towards lawyers' rights. During the Year of the Ox, Lawyers for Lawyers will continue its efforts to give Chinese lawyers a fighting chance.