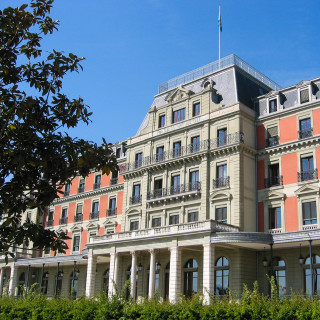 21 October 2016
Oral statement at Human Rights Committee
Lawyers for Lawyers highlighted the failure of the Colombian authorities to ensure the right of access to justice and effective legal representation.
Despite the current peace negotiations, lawyers are increasingly being threatened, physically attacked and even murdered because of their work. The violence targets in particular the human rights lawyers who defend the victims of the armed conflict living in remote areas. Also lawyers' relatives are being threatened.
Colombian lawyers continue working with the fear that they and their family members may be in danger, potentially forcing lawyers to renounce certain kinds of cases. Even though protective measures are sometimes ordered, these measures for endangered lawyers are often insufficient and ineffective. Moreover, attacks against lawyers often remain unpunished.
Last August, Lawyers for Lawyers participated in the 'Caravana Internacional de Juristas', a mission of lawyers, prosecutors and judges from 12 different countries. This mission took place at the request of endangered Colombian lawyers. For this reason, L4L was able to share recent information about the situation of lawyers in Colombia.
Lawyers for Lawyers called on the Committee to strengthen its previous recommendations for Colombia to take effective steps to guarantee the security of human rights lawyers both by strengthening the protection program and by effectively investigating threats against lawyers.
Click here to read the full statement.