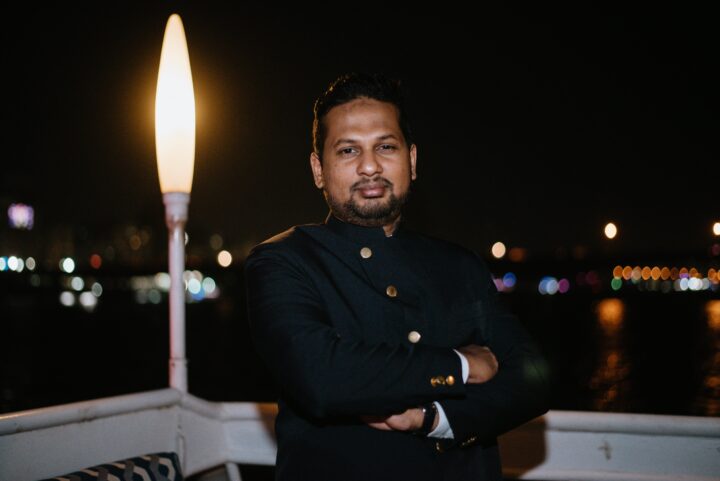 23 April 2020
Concerns about the arrest of lawyer Hejaaz Hizbullah
Lawyers for Lawyers is concerned about the arrest and detention of Sri Lankan Attorney-at-Law Hejaaz Hizbullah. According to our information, Hejaaz Hizbullah was arrested by the Criminal Investigation Division (CID) on 14 April 2020, reportedly under the Prevention of Terrorism Act.
No reasons were provided to Hejaaz Hizbullah or his family at the time of the arrest. In the media it was brought forward that evidence had been found against Hejaaz Hizbullah that connects him to the 2019 Easter Sunday Bombings, however, according to our information, there is still no remand or detention order authorizing the detention of Hejaaz Hizbullah.
A further concern to Lawyers for Lawyers is the fact that Hizullah has not been given access to his attorneys, which was reported in the Habeas Corpus petition that Hizbullah's father filed on April 17. Hizbullah only received limited access to legal counsel on April 15 and 16 and the conversation was in Sinhala, after a CID official who supervised the entire conversation insisted upon this.
According to Article 9 of the International Covenant on Civil and Political Rights, "anyone who is arrested shall be informed, at the time of arrest, of the reasons for his arrest and shall be promptly informed of any charges against him." Article 14 entitles anyone charged of a criminal offence "to have adequate time and facilities for the preparation of his defence and to communicate with counsel of his own choosing". Similar guarantees are enshrined under Article 13 of the Sri Lankan Constitution.
The UN Basic Principles on the Role of Lawyers provide that, "Governments shall further ensure that all persons arrested or detained, with or without criminal charge, shall have prompt access to a lawyer, and in any case not later than forty-eight hours from the time of arrest or detention."
Lawyers for Lawyers calls on the Sri Lankan authorities to ensure and guarantee Hejaaz Hizbullah's due process- and fair trial rights, in accordance with guarantees under international law, including the UN Basic Principles on the Role of Lawyers.
Meer nieuws uit Sri-Lanka