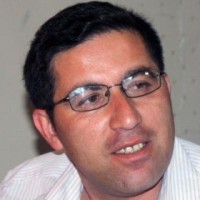 11 May 2020
Concerns about the deterioration of Buzurgmehr Yorov's health amidst COVID-19 pandemic
In view of serious threats to his health and life as a result of the COVID-19 pandemic, Lawyers for Lawyers calls upon the government of Tajikistan to immediately release the human rights lawyer Buzurgmehr Yorov and to provide him with all necessary medical care.
Buzurgmehr Yorov is one of Tajikistan's most eminent human rights lawyers, a reputation developed by taking on a number of high-profile legal cases, representing individuals prosecuted by the government of Tajikistan on politically-motivated charges. Unjustly detained after various prosecutions that ignored international due process standards, his sentence is currently standing at 22 years. Since being incarcerated he has not received any proper medical care. Yorov is featured in our #FreeTheLawyers campaign. This campaign aims to provide protective publicity and support to lawyers who are serving long prison sentences, such as Yorov.
COVID-19 has only recently been officially recognised in Tajikistan. As reported by Amnesty International, pneumonia is sweeping the country's prisons but details are being hushed up. Yorov, who suffers from asthma, has recently been suffering from an unexplained fever.
Lawyers for Lawyers is extremely concerned about the recent information on the deterioration in Yorov's health. In light of the COVID-19 pandemic it therefore calls upon the Tajik government to release him immediately and to provide him with the medical care he needs.  In view of potentially serious threats to their health and life at this time it also calls on the Tajik government to release immediately other human rights lawyers jailed in Tajikistan in connection to their professional activities.
Meer nieuws uit Tajikistan