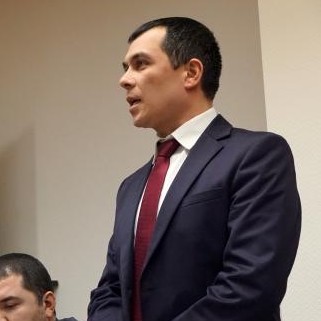 1 February 2017
Crimea Lawyers harassed
Lawyers for Lawyers is concerned about the harassment of Emil Kurbedinov and Nikolai Polozov, both working as human rights defense lawyers in the Crimea. Both lawyers were detained in January 2017. This was reported by Human Rights Watch on their website.
Since the occupation of Crimea by the Russian Federation, Kurbedinov and Polozov have been actively involved in the defence of the Crimean Tatars, who have become one of the major targets for the authorities. They represent Chiygoz and Umerov, chairmen of the Crimean Tatar representative body, prosecuted on charges related to their vocal and public opposition of Russia's occupation of Crimea.
On January 25 2017, agents from Russia's Federal Security Service's (FSB) Crimea Department detained Polozov as he was on his way to represent his client Chiygoz in a hearing. Polozov told Human Rights Watch that six agents approached him outside his hotel in Simferopol, forced him into a van, and drove him to the Simferopol office of the FSB to question him about Umerov's case. Polozov refused to answer, citing attorney-client privilege. He was allowed to leave two-and-a-half hours later.
One day later, on 26 January 2017, Emil Kurbedinov was arrested. Police also searched his home and office and confiscated laptops and other electronic equipment. Kurbedinov was immediately sentenced by the Zhelezhnodorozhny District Court in Simferopol to 10 days of administrative detention. The charge related to a social media post from 2013 in which Kurbedinov shared a video of the Muslim organisation Hizb ut-Tahrir, which is banned under Russian legislation. The social media post predated the Russian occupation of Crimea. Hizb ut-Tahrir is not a banned organisation under Ukrainian law and the video showed a peaceful assembly.
After his release, Kurbedinov vowed to continue working for the protection of human rights in Crimea and to continue to perform his professional duties as a lawyer.
Meer nieuws uit Russian Federation