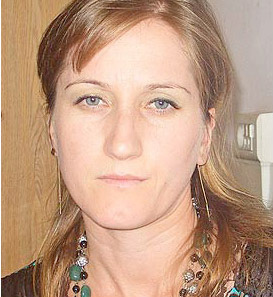 15 August 2011
Dagestan Procedural irregularities in case against Magomedova
L4L organizes a letter writing campaign in order to ask attention for the situation of Sapiyat Magomedova, a lawyer from Dagestan.
In July 2010, Magomedova launched an official complaint against members of the police for beating and forcibly removing her from Khasavyurt town police station on 17 June 2010 where she went to visit her client.
After this, investigators repeatedly tried to pressure her into withdrawing her complaint against the police, and threatened that she would face criminal charges herself. After repeatedly refusing to withdraw her complaint, Sapiyat Magemedova is now facing charges herself, for the alleged 'use of violence in relation to representatives of state authority' and 'publicly insulting them while on duty'. If convicted she will be stripped of her license to practice law and may face heavy fines or up to five years' imprisonment.
L4L is concerned that the investigation against Sapiyat Magomedova may not have been thorough, independent and impartial, and would like to request you for your support for Sapiyat Magemedova through means of a writing campaign. Please download these example letters, adapt, print and sign them and send them via airmail to the addresses mentioned in the letters. If you have done so, please let us know via secr@lawyersforlawyers.nl.
Meer nieuws uit Russian Federation