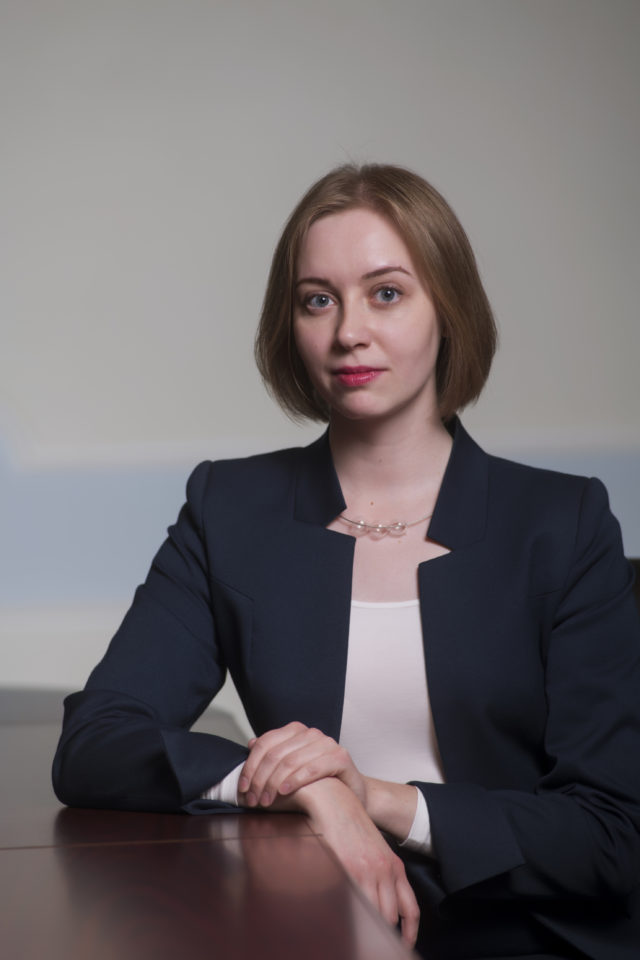 1 June 2019
Effective advocacy at the United Nations
Training Lawyers for Lawyers in the Russian Federation
Text: Johan van Uffelen
The Institute for Law and Public Policy in Russia  invited Lawyers for Lawyers to provide a two-day training to human rights lawyers and civil society activists on effective advocacy at the United Nations. The aim of the course, held on 19 and 20 April, was to learn about the UN mechanisms and how to use them in defending human rights at national level. We spoke to Olga Podoplelova, one of the main  lawyers at the ILPP. 
Olga, what are the main goals of your Moscow based non-profit organisation?
"Our key objective is to contribute to human rights protection and promotion. We  litigate strategic cases before the Russian Constitutional Court and the European Court of Human Rights (ECtHR). We train lawyers to pursuesuch cases and we collaborate with them on human rights campaigns. Besides, we promote public discourse about human rights law and policy."
To what extent can you speak freely to us?
"We are open to professional communication with foreign human rights and expert organisations. Of course The Foreign Agents Act is still in force in Russia. Due to that act NGO's have to register as 'foreign agents' (which obviously has a very negative connotation) if they receive foreign funding and engage in 'political activity', which is defined very broadly. If they fail to do so, the Ministry of Justice registers them at its own discretion, and large fines are applied.
Despite several attacks by the pro-governmental media, our organisation is not registered as a foreign agent. Currently this repressive law is being challenged before the European Court. In fact, ILPP has submitted a third-party intervention in this case."
What was the reason for  inviting  Lawyers for Lawyers in particular?
"Since 2017, our organisation has been  implementing a project aimed at strengthening the position of Russian lawyers and human rights defenders through constitutional and international justice mechanisms. Lawyers for Lawyers has  exceptional experience in this sphere, working with lawyers from many countries, and we are glad that they were willing to share their knowledge with Russian lawyers."
Can you explain why it is so important for Russian lawyers to find  their way to the United Nations?
"In my opinion, quite a lot of Russian lawyers are not familiar with the UN human rights mechanisms and bodies and do not know how to utilise their powers at the national level. In many cases, however, they can be an effective tool for positive change in human rights policy. I think that  some lawyers may also view the UN mechanisms as an alternative to the European Court of Human Rights if  Russia leaves the Council of Europe."
Did the training meet your expectations?
"The training was extremely intensive, and the Lawyers for Lawyers representatives did an outstanding job covering all the specific practical questions of working with the UN. We received positive feedback from the participants, and expect them to apply the skills they have acquired during the training in their work. ILPP hopes to continue this program in partnership with Lawyers for Lawyers Foundation within our project in 2019-2020."
(*) Olga Podoplelova (28) is a senior lawyer at the Institute for Law and Public Policy. Her professional and academic interests include constitutional safeguards for social rights and property and protection against discrimination. She has brought successful claims before  both the Russian Constitutional Court and the European Court of Human Rights.