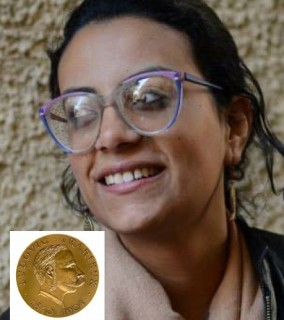 18 February 2015
Lawyers sentenced in 'Raml Police Station' case
On 9 February 2015, El Raml Misdemeanour Court in Alexandria sentenced 10 human rights activists and lawyers including Mahienour El-Massry, Youssef Shabaan, Loay El Kahwagy to two years' imprisonment. The sentence could be suspended upon payment of a 5,000 Egyptian Pounds fine (approximately €580) per person. They paid the fine and the case is now pending apppeal.
Ms. El-Massry was referred to court on charges of "assaulting security forces" after, in March 2013, she and other lawyers went to Raml police station to provide legal assistance to three activists who were arrested and sent to the police by supporters of the Muslim Brotherhood (the "Raml police station" case). The lawyers were attacked by the police in the police station, and Ms. El-Massry was detained briefly before the Prosecution decided to release her and the others.
Lawyers for Lawyers called on the Egyptian authorities to put an end to all acts of harassment, including at the judicial level, against El-Massry and her colleagues.