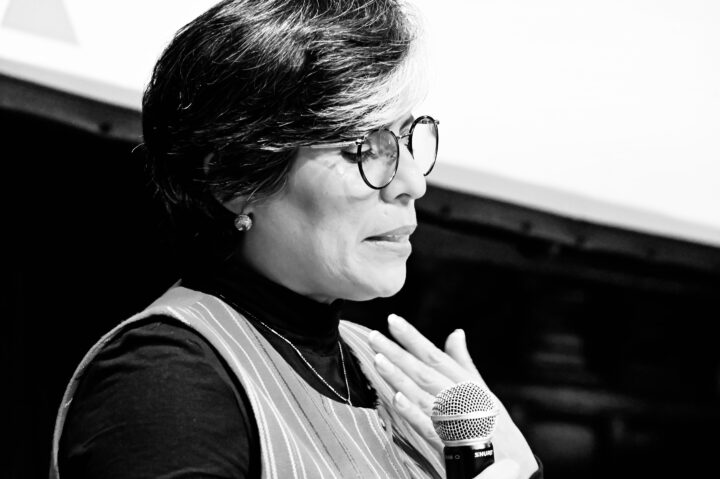 5 September 2023
GUATEMALA: Joint statement of 29 organisations in support of Guatemalan lawyer Claudia González, condemning her detention and calling for her immediate release
"On the morning of 28 August 2023, lawyer Claudia González was arrested, charged with the crime of abuse of authority. The arrest took place following a search of her home ordered by the Public Prosecutor's Office, as part of the alleged investigation proceedings against her."
Holder of the Lawyers for Lawyers 2023 prize, Claudia González has been the subject of online harassment on social networks and threats of legal action. Claudia González Orellana, former representative of the International Commission against Impunity in Guatemala (CIGIC), acted as legal advisor to nine of her former colleagues on the Commission, which allegedly led to her persecution and recent arrest.
In view of the critical situation facing the lawyer Claudia González Orellana, the International Observatory for Lawyers in Danger and Lawyers for Lawyers supported by 27 other organisations, have signed a joint statement urging the Guatemalan authorities to:
"1. Immediately and unconditionally release lawyer Claudia González.
2. Take all necessary measures to guarantee the rights to due process, legal defence and access to justice in the case of Claudia González.
3. Guarantee that all lawyers in Guatemala are able to carry out their legitimate professional activities without fear of reprisals and free of all undue restrictions including judicial harassment arbitrary arrest, deprivation of liberty or other arbitrary sanctions."
Read full statement in English and Spanish.
Here you'll find the interview with Claudia after she received the L4L award 2023: