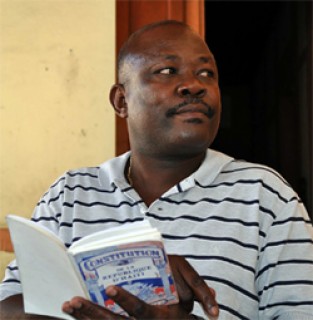 7 November 2012
Haiti Joint letter for Mario Joseph, Newton St-Juste and André Michel
On 26 October 2012, L4L, together with Lawyers Rights Watch Canada (LWRC), sent a letter to the Haitian authorities urging them to immediately, independently and thoroughly investigate the threats and acts of intimidation towards Mario Joseph, Newton St-Juste and André Michel, to ensure that those responsible are brought to justice and to provide effective protection to these lawyers.
Mario Joseph is a prominent human rights lawyer who is involved in sensitive judicial cases such as proceedings against former dictator Jean-Claude Duvalier, complaints against the UN for their alleged involvement in spreading the cholera epidemic in Haiti, and cases of forced evictions of people made homeless after the 2010 earthquake. Mr. Newton St-Juste and Mr. André Michel are lawyers who are involved in cases concerning corruption complaints brought against the presidential family and members of Haiti's government.
L4L was informed that these lawyers have received continuous death threats by phone in recent months. They have also reported acts of intimidation such as threat tags painted on walls and police vigilance in the proximity of their offices and homes.  Furthermore, their names were on a list of 36 persons whose arrest has been ordered by ministerial order. It is unclear on which grounds these arrests were ordered.
L4L will continue to monitor the case of Mario Joseph, Newton St-Juste and André Michel. Click here to see the letter that was sent.