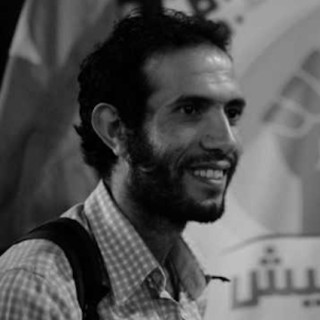 6 June 2018
Haytham Mohamadeen arrested
On 15th May 2018, Egyptian lawyer Mr. Haytham Mohamadeen was arrested on charges of "aiding a terrorist organization to achieve its goals" and  "calling for illegal protests." Lawyers for Lawyers fears that the arrest of Haytham Mohamadeen might be connected to his legitimate activities as an attorney. In a letter to the authorities, Lawyers for Lawyers has urged the Egyptian authorities to immediately and unconditionally release Mr Haytham Mohamadeen.
Haytham Mohamadeen is a lawyer and a labour rights defender, who offers pro-bono legal aid to workers. He is a member of El-Naddim Centre for the Rehabilitation of Victims of Violence, an Egyptian NGO dedicated to combating torture and providing medical and legal aid in support of victims of human rights' abuses.
After his arrest, Haytham Mohamadeen was detained in an unknown location until he appeared before the Supreme State Security Prosecution in New Cairo's Tagammu El-Khamis District on 19 May. It was reported that, although the lawyer did not take part in the protests over the rise in metro fares on 12 May, he is being charged under State Security Case no.718/2018, which involves 20 individuals who are also accused of participating in these protests.
Lawyers for Lawyers has reason to believe that the arrest of Haytham Mohamadeen is part of a broader crackdown by the Egyptian authorities against human rights defenders and lawyers. In 2017, several lawyers, including Mahienour El-Massry, Khaled Ali, Tarek Hussein, Mohamed Ramadan and Ibrahim Metwally Hegazy, were arrested.