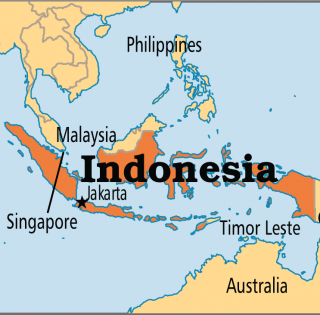 3 June 2016
Attack on lawyer Asrul Azis Sigalingging
Lawyers for Lawyers and Lawyers Rights Watch Canada (LRWC) are concerned about the physical attack on lawyer Asrul Azis Sigalingging. When Mr. Siagalingging tried to provide legal assistance to an arrested student, he was attacked by Satuan Polisi Pamong Praja (Satpol PP) personnel.
On 25 March 2016, seven students who were enjoying street food were suddenly targeted by a sweeping operation and attacked by Satpol PP personnel. The Satpol PP accused the students of disturbing public order. One student, Gianesha, was arrested. Subsequently, Gianesha was brought to the Satpol PP office.
Shortly after receiving this information, lawyer Asrul Azis Sigalingging went to the Satpol PP's office and tried to negotiate with the personnel to provide legal assistance to Gianesha. Rather than obtaining access to Gianesha to provide legal assistance, Mr. Sigalingging was himself brutally attacked, pushed to the ground and forcibly drugged by the personnel of Satpol PP. Moreover, Mr. Sigalingging's advocate identity card was taken from him.
On March 28, Mr. Sigalingging, along with a group of 37 lawyers, filed a complaint at the West Sumatra Regional Police Office (Polda Sumatera Barat), demanding an investigation into the attacks by members of the Satpol PP on Mr. Sigalingging and the students.
Lawyers for Lawyers and LRWC called on the Indonesian authorities to immediately conduct an investigation into this incident.
Meer nieuws uit Indonesia