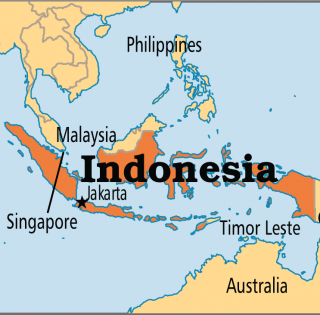 19 August 2015
Lawyers are denied access to their clients
Lawyers Simon Banundi, Theresje Julianty Gasperz and Samuel Aaron Yensenem are facing severe obstructions while representing the legal interests of four clients. These clients had been arrested on 20 May 2015 during a peaceful demonstration and are activists of the National Committee of West-Papua (KNPB).
Since 20 May 2015, the four clients have been in kept in custody of the special police headquarters in Manokwari (Mako Brimob), with limited contact to their lawyers.
On 16 June 2015, when the lawyers requested to meet with their clients, the police responded this was not possible for there was no "proper" meeting room available. Furthermore, the police claimed that one of their officers needs to be present to observe the meetings between the lawyers and their clients.
On 24 July 2015, lawyer Simon Banundi went to the police headquarters alone, where he was prohibited access to his clients again. Banundi was told that, by order of police chief, nobody was allowed to speak to the four prisoners, including their own lawyers.
The Basic Principles on the Role of Lawyers state that governments must ensure that lawyers are able to consult with their clients freely. Therefore, Lawyers for Lawyers called on the Indonesian authorities to make sure that lawyers Simon Banundi, Theresje Julianty Gasperz and Samuel Aaron Yensenem can see their clients without improper interference of police officers. Click here for an English translation of the letter.
Meer nieuws uit Indonesia