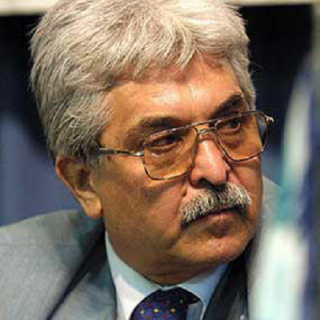 20 October 2013
Iran Court of Appeal upholds prison sentence Mohammad Seifzadeh
Late September 2013, the Court of Appeal upheld the sentence imposed on Mohammad Seifzadeh by the Islamic Revolution Court on 20 February 2013. This Court sentenced him to six years imprisonment, on charges of "collusion to take action against the national security" and "spreading propaganda against the system". These charges were based on a letter he had written to former President Khatami on July 21, 2011 as well as other letters he had co-signed with other persons. In the July 2011 letter, he mentioned the widespread breach of the law in the judiciary and stated that there was no solution but to dissolve illegal authorities such as the Islamic Revolution Courts and the Special Clergy Court and to reform the structure of the judiciary. Furthermore, he said due process and citizen rights had not been respected in the case of about 200 political prisoners in Section 350 of Evin prison, where he was being held at the time.
Mohammed Seifzadeh was due to be released on March 25, 2013 at the end of a two-year sentence he was serving for similar charges.
As a lawyer, Mohammad Seifzadeh stood by many victims of human rights violations in Iran. He was one of the lawyers involved in the foundation of the Defenders of Human Rights Center (DHRC) in 2001. The DHRC, which reports frequently on human rights violations in Iran, is the country's most prominent human rights organisation.