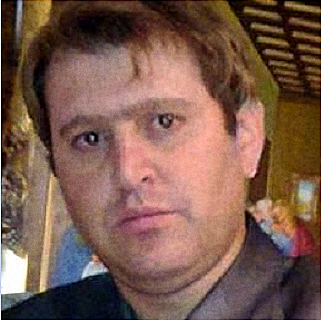 12 June 2013
Iran New president, lawyer forgotten in prison
Whilst attention within Iran, as well as abroad, has recently focused on the presidential elections, Iranian human rights lawyer Javid Houtan Kian is being held in Tabriz prison under horrific circumstances. The lawyer, who became a well-known figure when he took on the case of Sakineh Mohammadi Ashtiani, a woman sentenced to stoning for adultery, is the victim of severe torture. At a time when the eyes of the world press and international politics are focused on Iran, Lawyers for Lawyers is drawing attention to Houtan Kian, the forgotten Iranian lawyer. Lawyers for Lawyers seeks to draw attention to Houtan Kian's plight and to speed up his release, in particular at a time when presidential elections are being held in Iran. Following the ceremony of the Lawyers for Lawyers Award 2013 on 31 May, several human rights lawyers who suffered physical threats by the authorities themselves, made an appeal to the Iranian regime. L4L made a short video of this.
Struggle against moral conflicts in a conservative Iran
Houtan Kian fought against injustice in his country. In particularly, he dedicated himself to representing persons sentenced to stoning for moral crimes like adultery. He was arrested in his office in October 2010 whilst being interviewed by German journalists. This occurred shortly after he had become Sakineh Mohammadi Ashtiani's lawyer. He was sentenced to six years of imprisonment, which he is currently serving in Tabriz. 
Inhumane conditions break moral lawyer
The circumstances in the prison where Houtan Kian is currently being held are horrific. Allegedly, Houtan Kian wrote a letter that was smuggled out of the prison, in which he describes the alleged torture he has been subjected to, which includes cigarettes being extinguished on his testicles and feet and the breaking of his teeth. In the same letter, he writes "A thousand times a day I wish I was dead, but the prison officials and the intelligence ministry want me to die slowly." There has been no recent news on Houtan Kian, his lawyer has fled the country and it is unclear whether Houtan Kian is receiving any form of legal assistance. The Iranian authorities seem to be committed to silencing Houtan Kian completely and to ensuring he is forgotten.