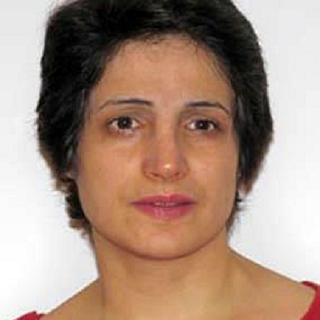 16 November 2010
Iran Five more lawyers arrested by authorities
On Saturday 13 November 2010, Iranian lawyers Sara Sabaghian, Maryam Kiyan Ersi and Maryam Karbasi were arrested. Several Iranian websites report that security service agents arrested them on the Tehran airport when their plane from Antalya (Turkey) had just landed. Prosecutor Abbas Jafari Dolatabadi confirmed the arrests and stated that the three lawyers were arrested for reasons of state security. The exact content of the charges is still unclear, but may be connected to the lawyers' call for the release of Nasrin Sotoudeh, another Iranian lawyer in detention.
The criminal trial against her started on Monday 15 November 2010. On the first day, she was accompanied by her lawyers Abdolfatah Soltani, Mina Jaafari and Nasim Ghavani. Nasrin Sotoudeh was arrested on 4 September 2010 and is charged with 'acting against national security', 'gathering with the purpose of disturbing national security' and 'cooperating with the Defenders of Human Rights Center'. This DHRC is the most prominent human rights organization in Iran and is at the moment led by Nobel laureate Shirin Ebadi. Reportedly, Nasrin Sotoudeh has ended her hunger strike at the start of her trial. She was on a hunger strike for fifty days out of protest against her arbitrary detention and the bad conditions in prison. The next session day is planned for 24 November 2010.
Reportedly, two more lawyers have been arrested. One of them, Roza Gharachorlou, is said to have been released in the meantime. The same is said of the abovementioned Maryam Karbasi.