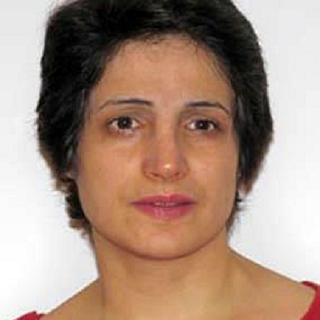 14 November 2012
Iran Fourth week of hunger strike of Nasrin Sotoudeh
On 17 October 2012, Iranian human rights defender and lawyer Nasrin Sotoudeh began a hunger strike to protest against the harassment by judicial authorities towards her family. Recently, Sotoudeh's 12-year-old daughter was summoned by authorities and informed that she was banned from traveling outside the country. Furthermore, visits to Sotoudeh by her mother and brother have been denied for almost a year now and there are severe restrictions on visits from Sotoudeh's husband and children.
Sotoudeh was originally sentenced to prison for 11 years, but in appeal the sentence was reduced to 6 years. Also, she was banned from practising law and travelling abroad for a period of 20 years. She received this punishment for allegedly undermining national security, propaganda against the regime and for not wearing a hejab (Islamic dress or headscarf).
L4L has grave concerns on the situation of Nasrin Sotoudeh, who is today entering her fourth week of hunger strike. L4L is currently considering what actions to take for Nasrin Sotoudeh.