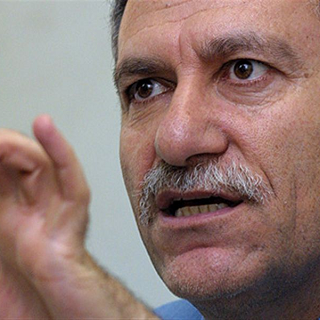 7 May 2012
Iran Jail sentence Ali Dadkhah upheld in appeal
On April 28 2012, Mr. Mohammad Ali Dadkhah was found guilty also in appeal on charges of "actions and propaganda against the Islamic regime", in retaliation for his human rights activities.
On 4 July 2011, he was given a nine-year prison term and barred from working as a lawyer for ten years. He was charged with attempting to overthrow the regime. The charges are related to his representation of arrested protesters. His prosecution could also be the result of his involvement in the foundation of the DHRC, since other founders have been prosecuted for the same reason. The sentence given in July 2011 was now upheld by Judge Salavati of Branch 15 of the Islamic Revolution Court in Teheran.  
His 'action against the Islamic regime' was defending a political prisoner, and after being sentenced Dadkhah was immediately denied the capacity to assist his client, who was facing a charge that could possibly carry the death sentence.
Mr. Dadkhah declared that he has to report himself to prison on May 5 to serve his nine-year sentence. The conviction of Ali Dadkhah is connected to his work as a lawyer of political activists and his commitment to human rights, and is part of the continuing repression of lawyers in the country.