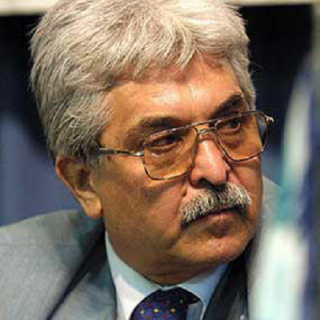 11 March 2016
Mohammad Seifzadeh released
After nearly five years in prison, human rights lawyer Mohammad Seifzadeh was finally released on March 10, 2016.
His release comes as a result of the implementation of the provisions of the amended Islamic Penal Code of 2013, under which prisoners tried on various charges and sentenced to several prison sentences should serve only the lengthiest sentence.
Mohammad Seifzadeh was sentenced on October 29, 2010, to a nine-year prison term and 10 years ban on practice as lawyer, on charges of "acting against national security" for founding the Defenders of Human Rights Centre (DHRC), and "propaganda against the regime" for having given interviews to foreign media. He was later arrested on April 23, 2011, but his prison sentence was reduced to two years on appeal.
On 20 February 2013, while serving his sentence, Mohammad Seifzadeh was sentenced to six more years imprisonment, on charges of "collusion to take action against the national security" and "spreading propaganda against the system". These charges were based on a letter he had written to former President Khatami on July 21, 2011 as well as other letters he had co-signed with other persons. In the July 2011 letter, he mentioned the widespread breach of the law in the judiciary and stated that there was no solution but to dissolve illegal authorities such as the Islamic Revolution Courts and the Special Clergy Court and to reform the structure of the judiciary.
As a lawyer, Mohammad Seifzadeh stood by many victims of human rights violations in Iran. He was one of the lawyers involved in the foundation of the Defenders of Human Rights Center (DHRC) in 2001. The DHRC, which reported frequently on human rights violations in Iran, was the country's most prominent human rights organization.