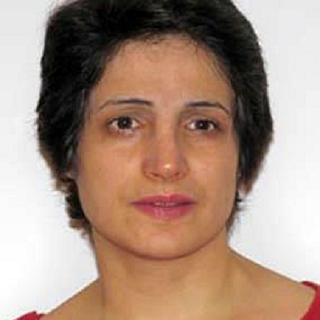 7 December 2012
Iran Nasrin Sotoudeh ends hunger strike
L4L is pleased to announce that we have learned from sources that jailed Iranian human rights lawyer Nasrin Sotoudeh has halted her hunger strike on 4 December 2012. She decided to end the hunger strike that lasted for 49 days after the Iranian judiciary agreed to drop a travel ban against her daughter and her husband. Sotoudeh was furthermore allowed to see her husband and children on 4 December in the administration department of the Evin prison.
On Monday 26 November, a group of lawyers on the initiative of Lawyers for Lawyers offered a petition to the Iranian Embassy in The Hague, the Netherlands, in order to draw attention to the deteriorating health situation of Nasrin Sotoudeh. Sotoudeh had then been on hunger strike since 17 October 2012.
L4L will continue to monitor the situation of Nasrin Sotoudeh and her family closely.