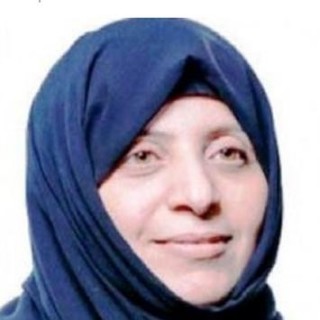 29 September 2014
ISIS executes human rights lawyer
Lawyers for Lawyers was informed about the execution of a human rights lawyer from Iraq. On 22 September 2014, human rights lawyer Samira Saleh al-Naimi was publicly executed in Al Mosul city by the Islamic State's (ISIS) militia. Reportedly she was sentenced to "public execution" by a 'Sharia Court' for apostasy on charges relating to "abandoning Islam".
Samira Saleh al-Naimi was a prominent lawyer and human rights defender. She advocated for several rights including the rights of detainees and disadvantaged populations in Mosul.
According to our information, the human rights defender was kidnapped earlier from her home and was taken to an undisclosed location. She was tortured for five days before she was executed. The abduction and killing of Samira Saleh al-Naimi are allegedly connected to a social media post, in which she criticised the destruction carried by ISIS in Mosul.