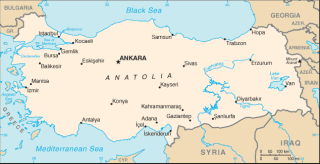 20 May 2019
Joint letter on 18 sentenced and imprisoned HHB and ÇHD lawyers
In a joint letter, Lawyers for Lawyers, together with together with 23 other signatories consisting of lawyers' organizations and bar associations, expressed concerns about the arbitrary detention and long-term imprisonment of 18 lawyers from Halkın Hukuk Bürosu (HHB, the Peoples' Law Office) and Çağdaş Hukukçular Derneği (ÇHD, the Progressive Lawyers Association) in violation of fair trial principles and of their rights to freedom of expression.
On 20 March 2019, the Istanbul 37th Heavy Penal Court in Silivri Court House sentenced 18 lawyers to prison sentences between 3 years and 2 months and 19 years. The lawyers, from the HHB the ÇHD were arrested in September and November 2017. Six of them were in pre-trial detention at the time of the verdict.
The trial was plagued by a distortion of procedural process and lack of respect for universally accepted elements of a fair trial which have been criticised by Amnesty International as "a travesty of justice [that] demonstrate yet again the inability of courts crippled under political pressure to deliver a fair trial".
The joint letter was sent to the Special Rapporteur on the independence of judges and lawyers, the Special Rapporteur on the situation of human rights defenders, the Special Rapporteur on the promotion and protection of the right to freedom of opinion and expression, and the Special Rapporteur on the promotion and protection of human rights while countering terrorism.
The signatories called upon the Special Rapporteurs to urge the Turkish authorities to: facilitate the immediate acquiettal of Ayşegül Çağatay, Yağmur Ereren, Didem Baydar Ünsal, Yaprak Türkmen, Ahmet Mandacı, Zehra Özdemir, Ebru Timtik, Özgür Yılmaz, Behiç Aşçı, Sukriye Erden, Selçuk Kozağaçlı, Suleyman Gokten, Aytaç Ünsal, Engin Gökoğlu, Aycan Çiçek, Naciye Demir, Ezgi Cakirand Barkın Timtik; and the urgent release of those in detention pending appeal. Moreover, the signatories request the Special Rapporteurs to urge the Turkish authorities to stop all forms of harassment, including judicial harassment, against these individuals as well as other lawyers and human rights defenders in Turkey, and allow them to perform their professional and lawful functions without intimidation or improper interference. The signatories noted four more requests for the Special Rapporteurs in the letter.