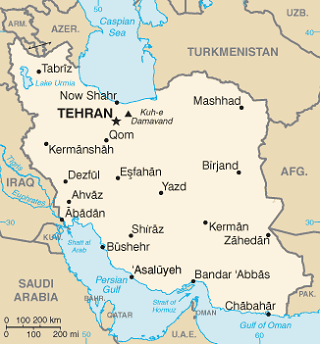 17 March 2021
Joint letter on the imprisonment of Hoda Amid
In a joint letter Lawyers for Lawyers and Lawyers' Rights Watch Canada (LRWC) express concern about the imprisonment of the Iranian lawyer and women's rights defender Hoda Amid. Hoda Amid has played a prominent role in educating Iranian women about marital and familial legal rights in Iran.
According to our information, Hoda Amid and her colleague were arrested in their homes by security forces on 1 September 2018 and detained for more than two months in the Evin Prison. It has been reported that Hoda Amid's arrest is connected to the educational workshops she and another human rights defender organised from 2015 until her arrest in September 2018. She was eventually released on bail.
On 31 October 2020, Hoda Amid was sentenced to 8 years in prison, a two year ban on practicing law, and a two year membership ban on participating in political parties and groups and activities in cyberspace, media, on charges of "collaborating with the hostile American government against the Islamic Republic on women and family issue". The sentences were not communicated to Hoda Amid and her colleague until 12 December 2020. Hoda Amid appealed this decision. On 13 February 2021, she was informed that Branch 36 of the Tehran Court of Appeals had issued a ruling on 2 February 2021 to uphold the October 2020 ruling issued by Branch 15 of the Revolutionary Court of Tehran.
Lawyers for Lawyers and LRWC are concerned that the sentencing of Hoda Amid is aimed at curbing her legitimate activities as an attorney and as a women's human rights educator and advocate.