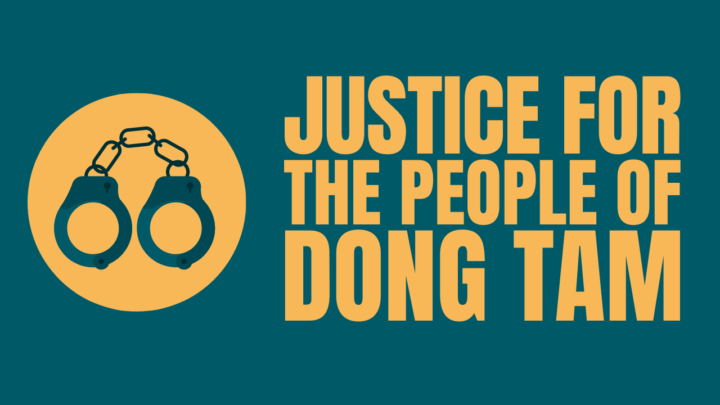 8 October 2020
Joint letter on the trial of citizens of Dong Tam
Lawyers for Lawyers has cosigned a joint letter  alongside 46 signatories to express grave concerns over the trial of the citizens of Dong Tam, held in Vietnam from 7 to 14 September 2020. Throughout the trial, the rights of the defense, including the rights and privileges of the defense lawyers, were not respected.
According to our information, the defense lawyers had no access to their clients until indictment, and thereafter only in the presence of prison guards, violating the principle of lawyer-client confidentiality. In addition, the case files were not accessible to defense lawyers until a few days before the trial, and only after the Hanoi Bar Association intervened and requested such access. Moreover, torture was exerted on 19 of the 29 defendants to obtain forced confessions and there was intimidation and harassment carried out by members of the Public Security against certain the lawyers inside and outside of the Hanoi court. Defense lawyers were prevented from discussing with their clients during court proceedings, except during the second day of the trial. Further violations of the defense lawyers can be found in the letter.
In the letter, Lawyers for Lawyers and the signatories urge the Prime Minister of Vietnam to fully respect the rights of the defense before, during, and after the appeal proceedings.