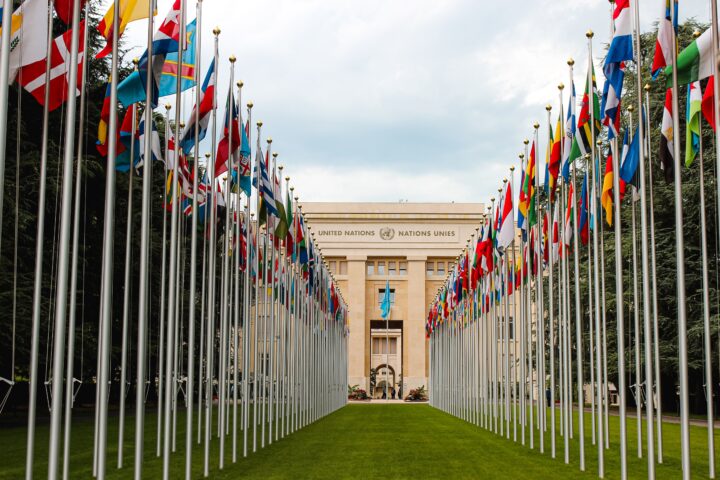 14 June 2022
Joint oral statement to Human Rights Council on Myanmar
On 14 June 2022, Lawyers for Lawyers, the International Bar Association's Human Rights Institute, the Law Council of Australia, and Lawyers' Rights Watch Canada delivered an oral statement on Myanmar during the interactive dialogue on the oral update of the High Commissioner on the situation of human rights in Myanmar. The interactive dialogue took place during the 50th session of the United Nations Human Rights Council.
The statement reads as follows:
Mr. President,
The International Bar Association's Human Rights Institute, the Law Council of Australia, Lawyers for Lawyers, and Lawyers' Rights Watch Canada condemn the ongoing gross human rights violations in Myanmar, intensified following the coup.
Since the coup in February 2021, Myanmar's military and police have reportedly killed more than 1,900 civilians. Over 11,000 people are victims of mass arbitrary detention, in addition to reports of enforced disappearances, torture and ill-treatment. Lawyers, judges, political opponents, journalists, and activists – all civilians – are being brought before military courts, in breach of international standards. Military tribunals have reportedly sentenced 114 people to death under martial law, including 41 in absentia, through closed, summary proceedings, without access to legal representation and with no right of appeal. More than 18 lawyers have been arrested for defending political detainees and the activities of lawyers and lawyers' associations have been suppressed, against the UN Basic Principles on the Role of Lawyers and threatening access to justice.
We urge this Council and the international community to ensure that these large-scale and systematic abuses are duly investigated, including an assessment of whether they amount to war crimes and crimes against humanity, including through a UN Security Council referral to the International Criminal Court. We also urge UN member States to consider all possible actions to ensure justice and reparation for victims in Myanmar.
We thank you.