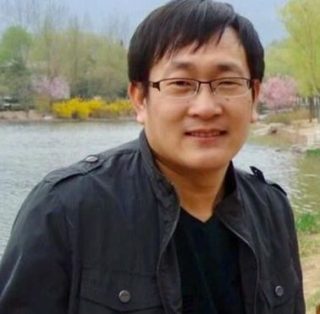 17 April 2020
Joint statement on Wang Quanzhang's personal freedom after his release
Lawyers for Lawyers, together with 36 other signatories including amongst others human rights organisations, bar associations and individual signatories, urged the Chinese authorities to ensure Wang Quanzhang's personal freedom after his release and his right to reunite with his family in Beijing in a joint statement.
On 5 April 2020 Chinese human rights lawyer Wang Quanzhang was released after completing his sentence of four and a half years of prison, but he has yet to reclaim his personal freedom. The Chinese authorities used the COVID-19 crisis as a pretext to restrict Wang Quanzhang's right to reunite with his family in Beijing by sending him to Jinan instead, the location of his household registration, for 14 days of "quarantine".
During the quarantine, his communication with the outside world has been unreasonably restricted. A community officer confiscated Wang's phone and his family and acquaintances who were trying to reach him were brought to the police station, threatened and interrogated. The authorities' actions to hinder Wang Quanzhang from interacting with the outside world appear suspiciously to be attempts to hide evidence of inhuman treatment towards him.
Evidently, Wang Quanzhang is still living under the constant surveillance of the authorities despite his release, and it is feared that he will continue to be placed under house arrest. Wang Quanzhang and his family's experience of harassments and suppression upon his release at this time is a mere demonstration of how the Chinese authorities are using the pandemic to extend Wang's imprisonment.
In a joint statement, the signatories call on the Chinese authorities to comply with the Constitution of the People's Republic of China, as well as the Universal Declaration of Human Rights, to respect the personal freedom of Wang Quangzhang after his release, and his family's rights to privacy, home, family and movement, and to stop imposing any form of house arrest, surveillance or restriction on his personal freedom. The authorities were also urged to protect Wang Quanzhang and his family from any future harassment, surveillance or persecution.